On National Patriot Day and the National Day of Service and Remembrance, hope is seen through the actions of others. In a world so full of uncertainty and disappointment, those who serve and sacrifice are the bright lights. I remember Mr. Rogers in his neighborhood saying that when it's scary, we should look for the helpers. He was right.

Today's poetry form is a nonet, a poem that has nine lines and begins with one or nine syllables and works its way down or up, each line having that many syllables. Here is a nonet I wrote back in January – from nine syllables to one.
Schnoodle Winner
smart schnoodle finds all the puzzle treats
he doesn't share with his brothers
slides the knob, twists the cover
in just the right sequence
unlocking prizes
as Abba sings,
the winner
takes it
all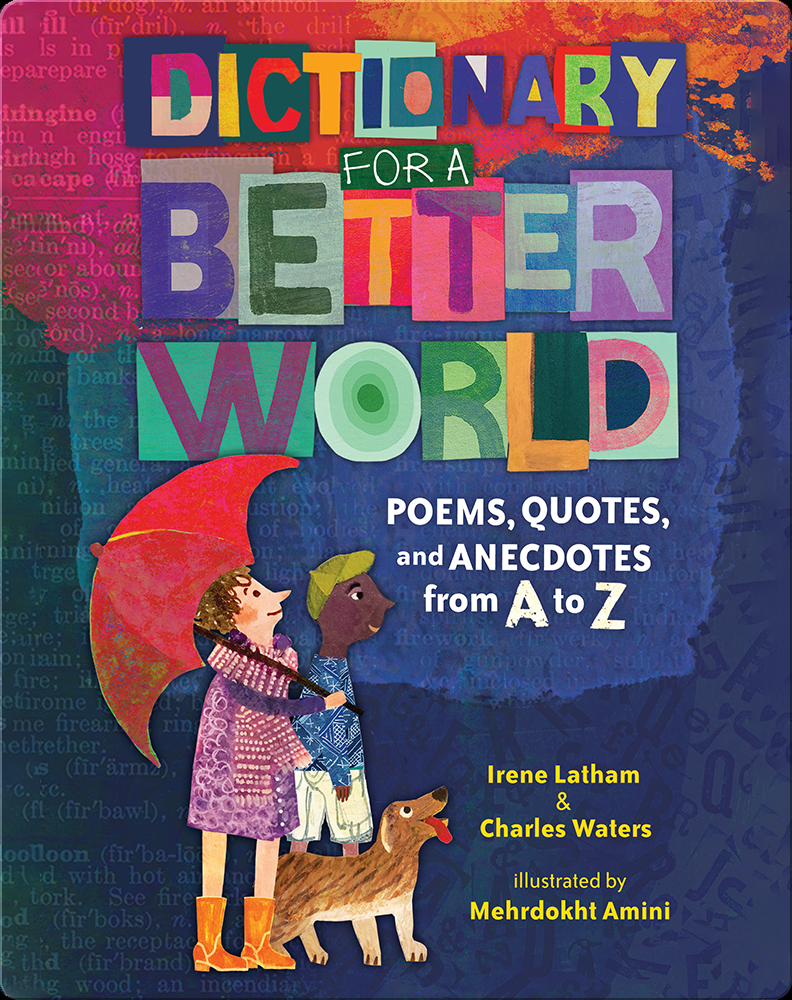 *During the months of August and September on days when I'm not participating in the Open Write at www.ethicalela.com, I will be writing in response to the pages of Dictionary for a Better World: Poems, Quotes, and Anecdotes from A to Z by Irene Latham and Charles Waters, illustrated by Mehrdokht Amini. The poems, poetic forms, narratives, quotes, and calls to action to make one small difference might be just the medicine my world – or the whole world – needs. I'll be inviting insights in the form of an immersion into a 10-minute-a-day book study (just long enough to read the page, reflect, and connect). If you don't have a copy of the book, you can order one here on Amazon. I invite you to join me in making August and September a time of deep personal book friendship. A few teachers will be following the blog and engaging in classroom readings and responses to the text. So come along! Let's turn the pages into intentionally crafting beautiful change together.