National Cheese Pizza Day is a great day to remember that quite often, a thing in its simplest, most humble form is at its pinnacle – because it's as real as it gets. In Dictionary for a Better World, the word I'm meditating on throughout the day is humility.
One of the things I love most about the book journey is the way the illustrator sends me on a discovery of thought on each page. I hadn't noticed at first, but the word humility on pages 48 & 49 is in all-caps, each letter dressed a lot like Joseph in a coat of many colors – except one lower-case i, wearing a modest white robe, standing in the middle of its letter friends. The letter i is modeling what it means to show humility – right along with the lines of the triolet, it is not seeking praise or trying to be noticed or shouting look at me!
Cheers to the illustrator, Mehrdokht Amini, for her always-amazing illustrations throughout the book!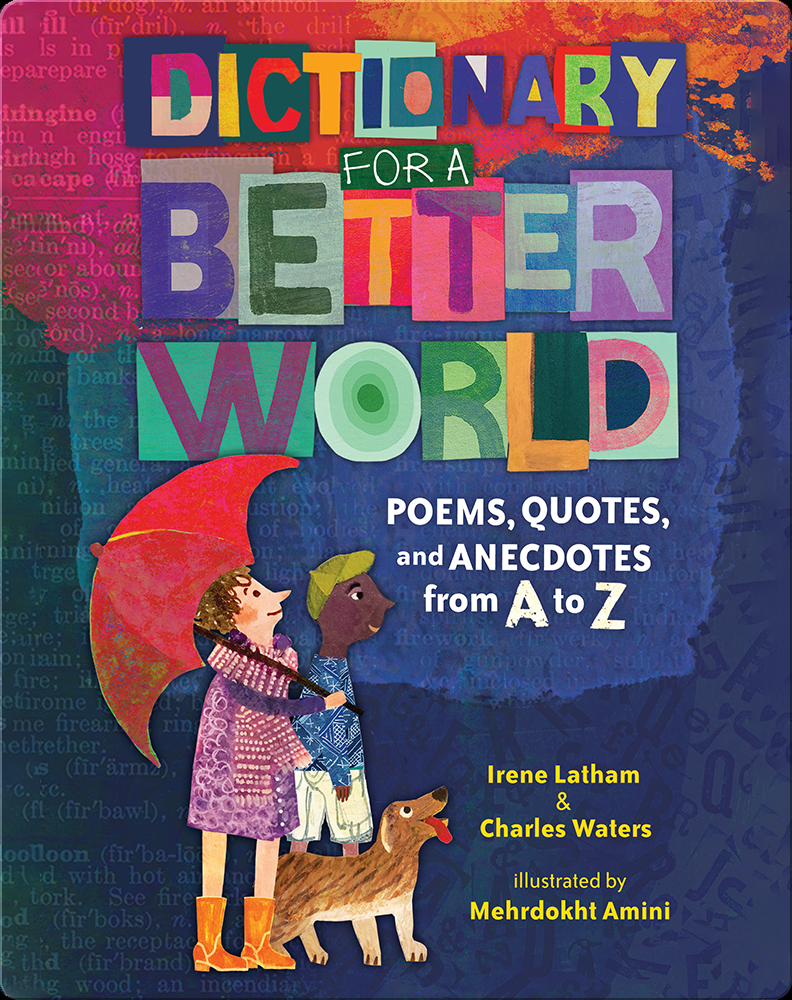 *During the months of August and September on days when I'm not participating in the Open Write at www.ethicalela.com, I will be writing in response to the pages of Dictionary for a Better World: Poems, Quotes, and Anecdotes from A to Z by Irene Latham and Charles Waters, illustrated by Mehrdokht Amini. The poems, poetic forms, narratives, quotes, and calls to action to make one small difference might be just the medicine my world – or the whole world – needs. I'll be inviting insights in the form of an immersion into a 10-minute-a-day book study (just long enough to read the page, reflect, and connect). If you don't have a copy of the book, you can order one here on Amazon. I invite you to join me in making August and September a time of deep personal book friendship. A few teachers will be following the blog and engaging in classroom readings and responses to the text. So come along! Let's turn the pages into intentionally crafting beautiful change together.