On National Lazy Mom's Day, celebrate the Sheroes and Heroes in your life! Today's word in Dictionary for a Better World is Shero, a she hero! While a lazy mom is an oxymoron, moms deserve more rest ~ they need us to pitch in! I'm remembering my Shero today. Dad was remembering her yesterday as he dug through boxes of memorabilia. He texted me some sweet memories of her. I thanked him for today's post – it's full of heart – like the heart poem on page 84 of the book.


Her sewing started early. The rocker pin and thread chair was a Vacation Bible School craft project as a girl. She was a pro dress maker.
She made her own prom dress. Can you imagine how special the time and effort she put into this for her date? (—me!)
She saved patterns, buttons, etc.
I sort through all this and….you know? It is loving catharsis that deepens gratitude.
She was special. She made at least a dozen dresses during our courtship. This day is different I know! I sit and relive her love and weep.
I asked Dad: where do you suppose her heart was in all of this? He knew : (-me!)
On this day, thank the sheroes in your life – and remember those whose legacies you celebrate. Do something special in their honor and memory to make the world a better place today!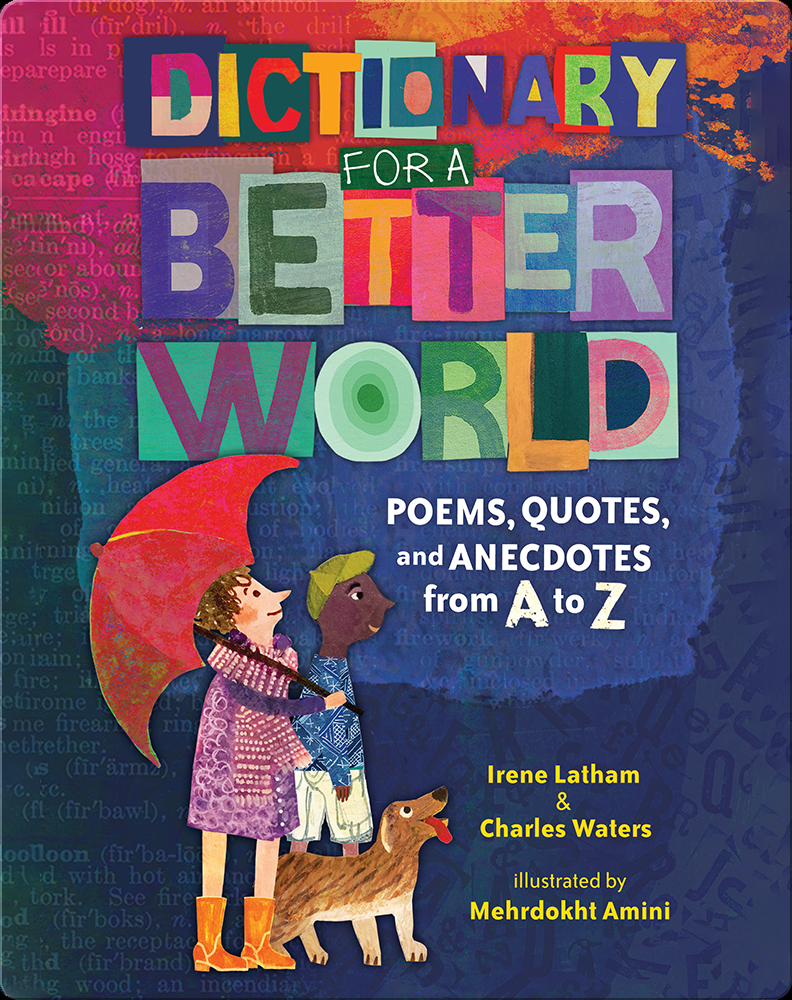 *During the months of August and September on days when I'm not participating in the Open Write at www.ethicalela.com, I will be writing in response to the pages of Dictionary for a Better World: Poems, Quotes, and Anecdotes from A to Z by Irene Latham and Charles Waters, illustrated by Mehrdokht Amini. The poems, poetic forms, narratives, quotes, and calls to action to make one small difference might be just the medicine my world – or the whole world – needs. I'll be inviting insights in the form of an immersion into a 10-minute-a-day book study (just long enough to read the page, reflect, and connect). If you don't have a copy of the book, you can order one here on Amazon. I invite you to join me in making August and September a time of deep personal book friendship. A few teachers will be following the blog and engaging in classroom readings and responses to the text. So come along! Let's turn the pages into intentionally crafting beautiful change together.