The Legend of the Teddy Bear is one of my favorite picture books to read to children. In the book, the history of how the Teddy Bear was named and the courage it took for President Theodore Roosevelt (Teddy) to face the ridicule of his hunting friends by not shooting a helpless bear is depicted through compelling words and illustrations. On National Teddy Bear Day, we celebrate Teddy Bears and the way one act of courage catapulted these classic stuffed animals to fame.
The poetry form featured in Dictionary for a Better World on pages 16 and 17 is a cinquain, which has two syllables in the first and fifth lines, four in the second, six in the third, and eight in the fourth. These are delightfully simple, yet powerful poems, as readers can see from the poem on page 16. I'm thinking back to the days when my grandson was in elementary school. Each month when he was in first, second, and third grade, I'd go in and read a story and take some kind of treat. The class called me The Reading Nana. Today's poem is about a visit to his class to read The Legend of the Teddy Bear.
reading
to Aidan's class
a treasured gift of time
The Legend of the Teddy Bear
steals hearts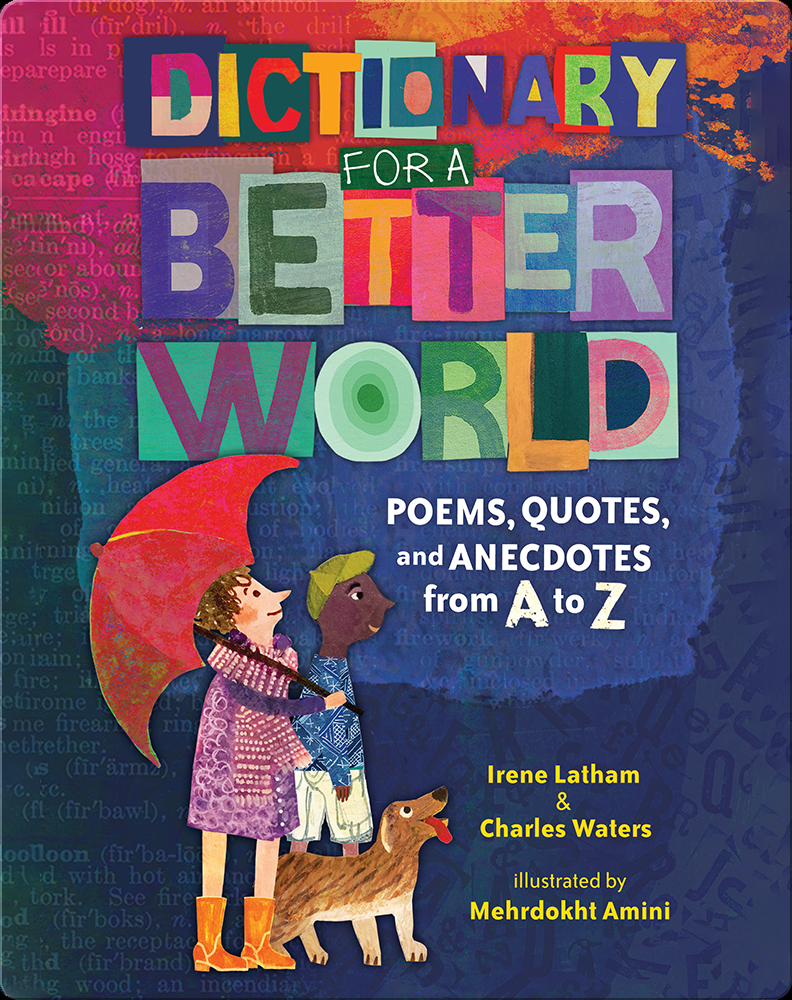 *During the months of August and September on days when I'm not participating in the Open Write at www.ethicalela.com, I will be writing in response to the pages of Dictionary for a Better World: Poems, Quotes, and Anecdotes from A to Z by Irene Latham and Charles Waters, illustrated by Mehrdokht Amini. The poems, poetic forms, narratives, quotes, and calls to action to make one small difference might be just the medicine my world – or the whole world – needs. I'll be inviting insights in the form of an immersion into a 10-minute-a-day book study (just long enough to read the page, reflect, and connect). If you don't have a copy of the book, you can order one here on Amazon. I invite you to join me in making August and September a time of deep personal book friendship. A few teachers will be following the blog and engaging in classroom readings and responses to the text. So come along! Let's turn the pages into intentionally crafting beautiful change together.