A heart full of gratitude is a soul full of hope. On National Grateful Patient Day, we can all think of moments and people for whom we are grateful.
Irene Latham's connection to gratitude is heartwarming – her days of feeling homesick when staying with her grandparents were made brighter by trips to the library and her grandmother's cornbread. As a child, she understood the feelings of gratitude for small gestures of comfort, but she didn't know it as a "gratitude list" the way we might think of such things in our lives today.
In today's Try It! section on page 43, readers are encouraged to make a gratitude list of their own. And so today, I'll begin that list……
My Gratitude List
I'm thankful to live in a country that allows me the freedom to worship and believe as I choose, because there are those around the globe who do not have that choice
I'm grateful to live in the age of modern medicine, electricity, and indoor plumbing. Today's simple bottle of penicillin would have saved the lives of countless people who didn't have it and prevented heartbreak in mothers who saw their children die in a world without it.
I'm thankful for a network of friends and family to love, who love me back. Knowing that we are here to support each other, to make fun memories and be there for each other is on a whole level of gratitude all its own.
I'm grateful for the beauty of nature and the sense of adventure to get out and see the world and all that is there. I love to travel, to taste foods and experience culture of those in other places. We get one life to call our own, but isn't it fascinating to walk a mile in the shoes of those from other places from time to time?
I'm thankful for education to enrich life experiences – to see connections to history, to literature, to art and to science as I journey through the days.
…….and I'm grateful that I know how to read and write. Being literate takes the work of teachers and the will to learn. My heart is filled as I watch students learn to read, and goes out to adults who never learned.
What are you grateful for today?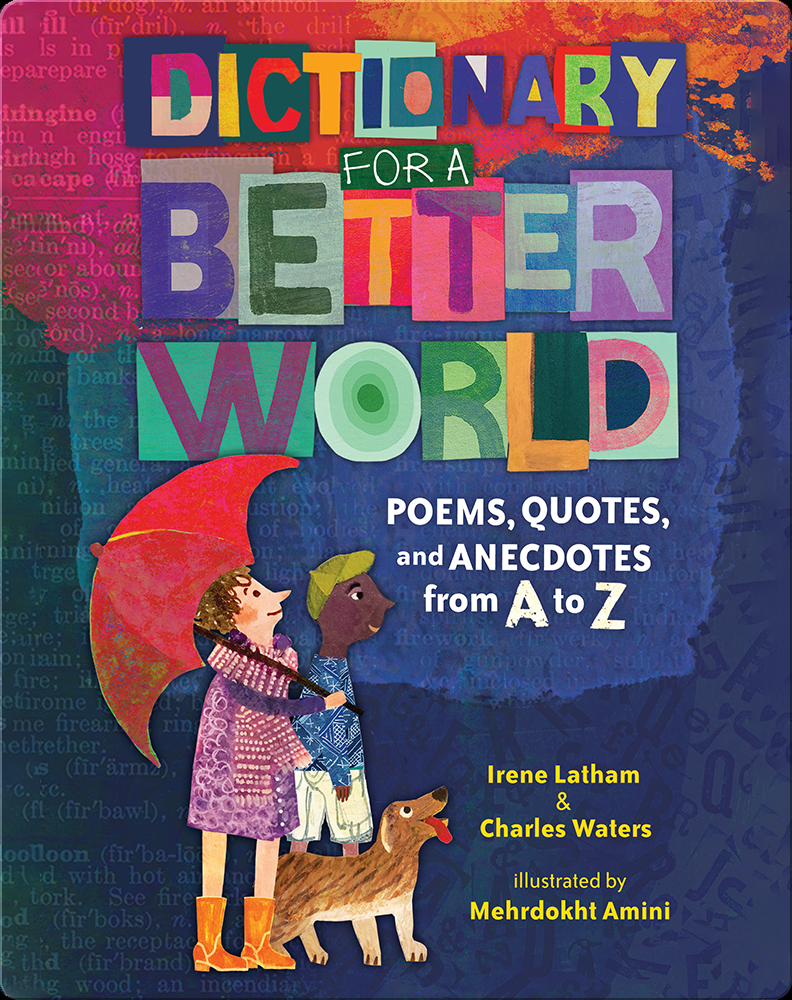 *During the months of August and September on days when I'm not participating in the Open Write at www.ethicalela.com, I will be writing in response to the pages of Dictionary for a Better World: Poems, Quotes, and Anecdotes from A to Z by Irene Latham and Charles Waters, illustrated by Mehrdokht Amini. The poems, poetic forms, narratives, quotes, and calls to action to make one small difference might be just the medicine my world – or the whole world – needs. I'll be inviting insights in the form of an immersion into a 10-minute-a-day book study (just long enough to read the page, reflect, and connect). If you don't have a copy of the book, you can order one here on Amazon. I invite you to join me in making August and September a time of deep personal book friendship. A few teachers will be following the blog and engaging in classroom readings and responses to the text. So come along! Let's turn the pages into intentionally crafting beautiful change together.