On National School Picture Day, we preserve the images of ourselves and allies that we continue to look back on throughout the coming years – especially those iconic senior class pictures that live on our bookshelves for decades. As I read through each section on pages 10-11 in Dictionary for a Better World, I'm not surprised to see that my One Little Word for the year appears in the poem, the quote, and the life connection shared by Charles. An ally listens and invests care and concern in others.
The quote by Sarah McBride on page 11 deeply resonates with me: The first thing we need allies to do is listen. Come to us with a willingness to grow and evolve. You're going to make mistakes, and that's fine, but be willing to listen and grow from those mistakes. I think that's the most important trait an ally can have. – Sarah McBride
I look at pictures in my own yearbook and wonder – – if not for Facebook's loose definition of "friend," how many of my own high school friends would I have stayed in touch with for this many years? I particularly like the way that the authors use the word ally in place of friend – because social media has displaced the true meaning, and ally suggests a stronger investment in another person than today's newfangled concept of friend does.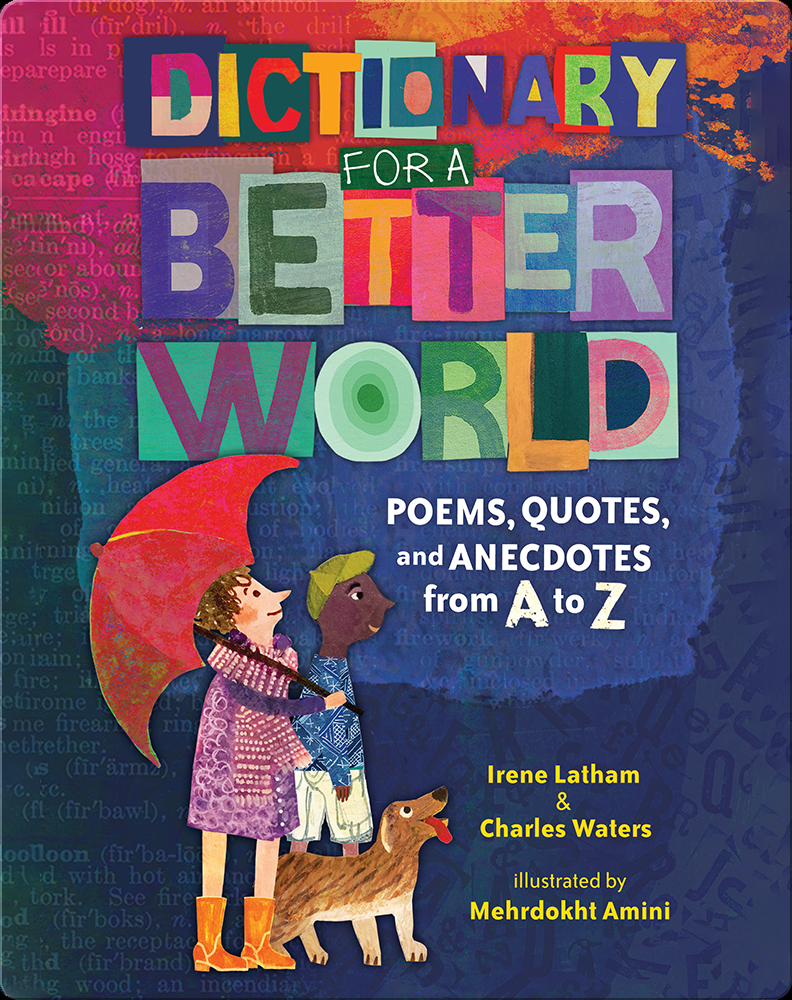 *During the months of August and September on days when I'm not participating in the Open Write at www.ethicalela.com, I will be writing in response to the pages of Dictionary for a Better World: Poems, Quotes, and Anecdotes from A to Z by Irene Latham and Charles Waters, illustrated by Mehrdokht Amini. The poems, poetic forms, narratives, quotes, and calls to action to make one small difference might be just the medicine my world – or the whole world – needs. I'll be inviting insights in the form of an immersion into a 10-minute-a-day book study (just long enough to read the page, reflect, and connect). If you don't have a copy of the book, you can order one here on Amazon. I invite you to join me in making August and September a time of deep personal book friendship. A few teachers will be following the blog and engaging in classroom readings and responses to the text. So come along! Let's turn the pages into intentionally crafting beautiful change together.