On National Love People Day, it's a day to treat others with kindness. I can't think of a better word to end a two-month study of words for a better world than with the word kind, because in a world where we may not always love others or agree with them, we can still be kind. In fact, as I look back over each word in Dictionary for a Better World this morning, if I had to choose a word to begin making the world better, I would choose kind. It's a starting point, and even if someone found it difficult to get to the point of love or respect or acceptance, being kind is one of those investments that costs nothing but yields big returns. I also believe it may cultivate the other words and allow them to take root in our lives as we grow. We can all be kind.
Today's poem introduced on page 54 is a cherita, a three-stanza poem that has one line in the first story, two in the second, and three in the third. This poem tells a story. Here is one cherita that I wrote during Verse Love earlier this year. And today's…….
I missed the last step.

She propped my ankle,
grabbed an ice pack.

Her kindness 
was what I needed,
what the world needs.....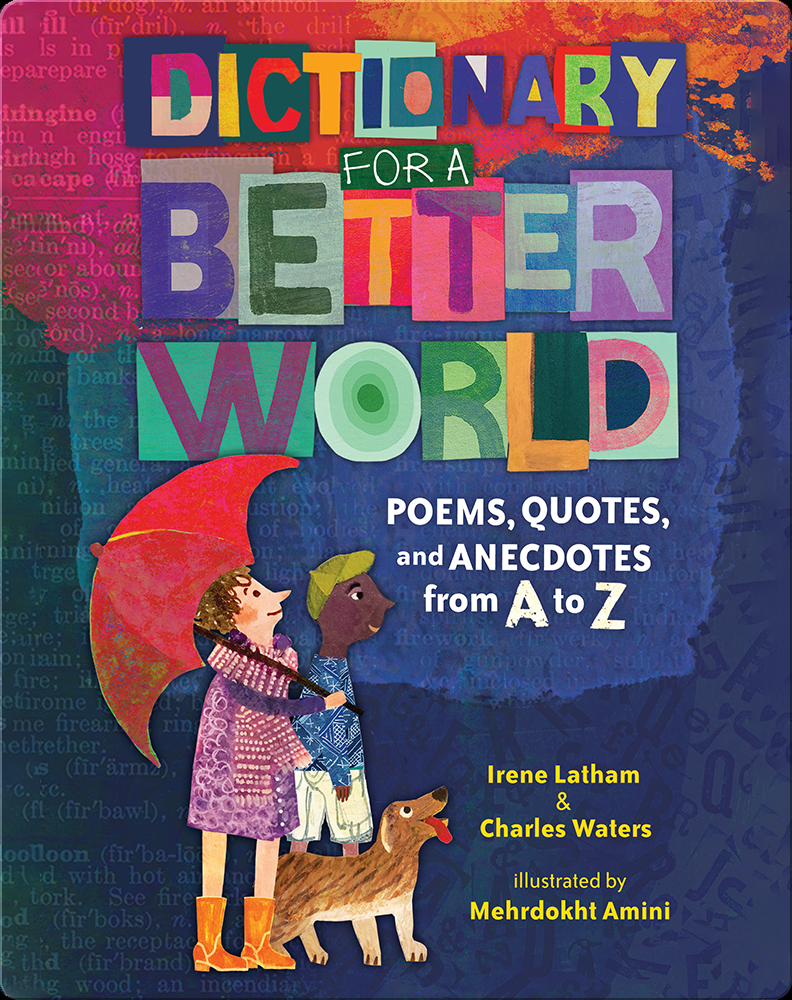 *During the months of August and September on days when I'm not participating in the Open Write at www.ethicalela.com, I will be writing in response to the pages of Dictionary for a Better World: Poems, Quotes, and Anecdotes from A to Z by Irene Latham and Charles Waters, illustrated by Mehrdokht Amini. The poems, poetic forms, narratives, quotes, and calls to action to make one small difference might be just the medicine my world – or the whole world – needs. I'll be inviting insights in the form of an immersion into a 10-minute-a-day book study (just long enough to read the page, reflect, and connect). If you don't have a copy of the book, you can order one here on Amazon. I invite you to join me in making August and September a time of deep personal book friendship. A few teachers will be following the blog and engaging in classroom readings and responses to the text. So come along! Let's turn the pages into intentionally crafting beautiful change together.