Greenpeace Day is a day to recognize and appreciate activism efforts toward environmental justice carried out in peaceful measures – to improve the quality of the air we breathe, the earth, the water – – the planet. Back in the 1970s when littering was prevalent and people freely threw their trash out of their cars without a second thought, there was a television commercial with a Native American standing on the highway. I remember seeing his moccasins on the screen when suddenly a bag of convenience food trash splattered at his feet. The camera panned up to his face, where a tear streaked down his cheek as he mourned the land; he knew that the lack of sacredness by others would have a future impact on all his people held dear.
On a recent trip to Alaska, I admired the rugged terrain of The Last Frontier and hope that nothing changes the landscape of its natural beauty. Eagles soar, whales play, bears roam in the rustic outdoors where the fresh, clean air recalibrates the soul. My hat is off to all those who work tirelessly to ensure that we leave fewer damaging footprints for future generations. In April 2020, my writing group at ethicalela.com was inspired to write lists about our passions, and I wrote about ecologically-friendly cultivation of outdoor spaces. You can read it here. Happy Greenpeace Day!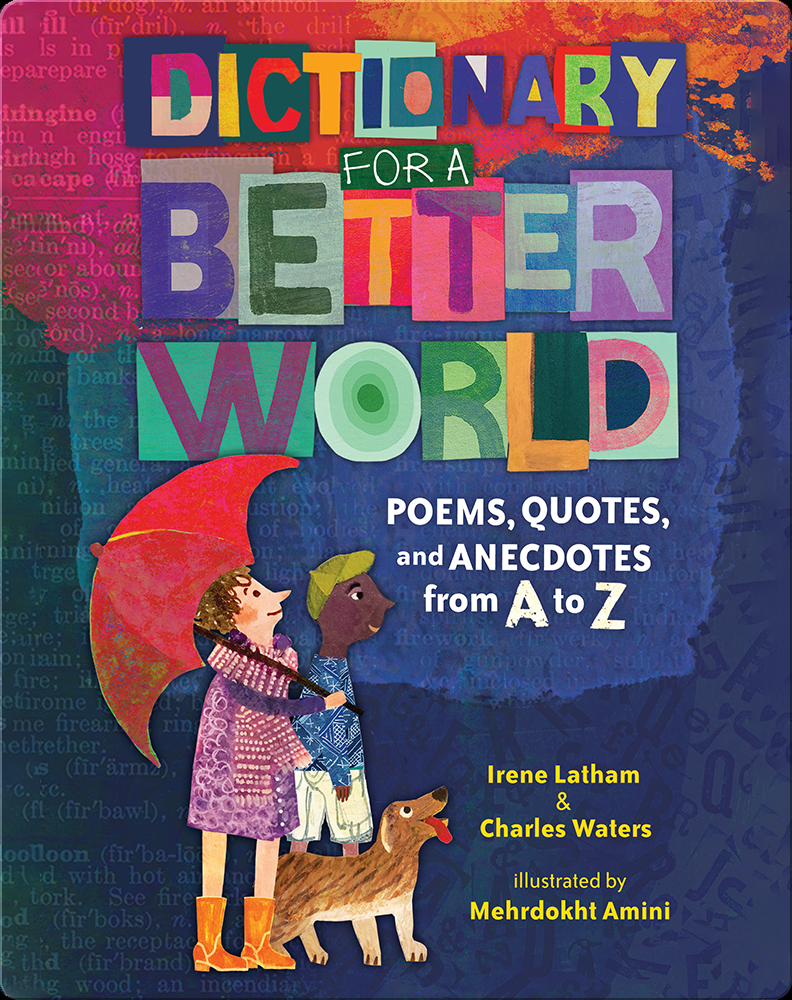 *During the months of August and September on days when I'm not participating in the Open Write at www.ethicalela.com, I will be writing in response to the pages of Dictionary for a Better World: Poems, Quotes, and Anecdotes from A to Z by Irene Latham and Charles Waters, illustrated by Mehrdokht Amini. The poems, poetic forms, narratives, quotes, and calls to action to make one small difference might be just the medicine my world – or the whole world – needs. I'll be inviting insights in the form of an immersion into a 10-minute-a-day book study (just long enough to read the page, reflect, and connect). If you don't have a copy of the book, you can order one here on Amazon. I invite you to join me in making August and September a time of deep personal book friendship. A few teachers will be following the blog and engaging in classroom readings and responses to the text. So come along! Let's turn the pages into intentionally crafting beautiful change together.