For National Live Creative Day, I celebrated last weekend with a concert, an audiobook, and a play! On Saturday night, we saw my husband's all-time favorite band – Atlanta Rhythm Section – and a bonus band, Mother's Finest, in concert in Peachtree City, Georgia. We'd heard that the play Everybody was getting rave reviews, so we picked up tickets and attended a Sunday matinee. And I finished listening to The Four Winds by Kristin Hannah on Audible. I celebrated by living creatively, immersing myself in literature, music, and performing arts. With so many upcoming fall festivals and cultural events, grabbing hold of life and getting out to experience moments is a way to make each day fuller and more robust. Every single weekend can't hold this much sensory excitement and be as enjoyable, but seeing creativity from so many perspectives enriches each moment. Even an anthill, free to casual onlookers to observe on a nature walk, is a work of creativity and extends an opportunity to take time to wonder.
Today's word, Create, in Dictionary for a Better World, inspires us to exercise eyes to see the world in vivid technicolor. The poetry form introduced on page 18 is a Roundel, a poem with eleven lines and three stanzas, having an abab bab abab rhyme scheme. Line four is repeated as line 11. I tried my hand at creating a roundel today, celebrating living creatively.
The Ticket

Museum, movie, puppet show
Play, concert, art exhibit
No matter where we plan to go
Creative culture is the ticket

Life is here for us to live it
To seize each moment as we learn and grow
Emotions freed, arts uninhibit

Inner voices ebb to and fro
Perspectives in a creative thicket
In oceans deep or tidepools shallow
Creative culture is the ticket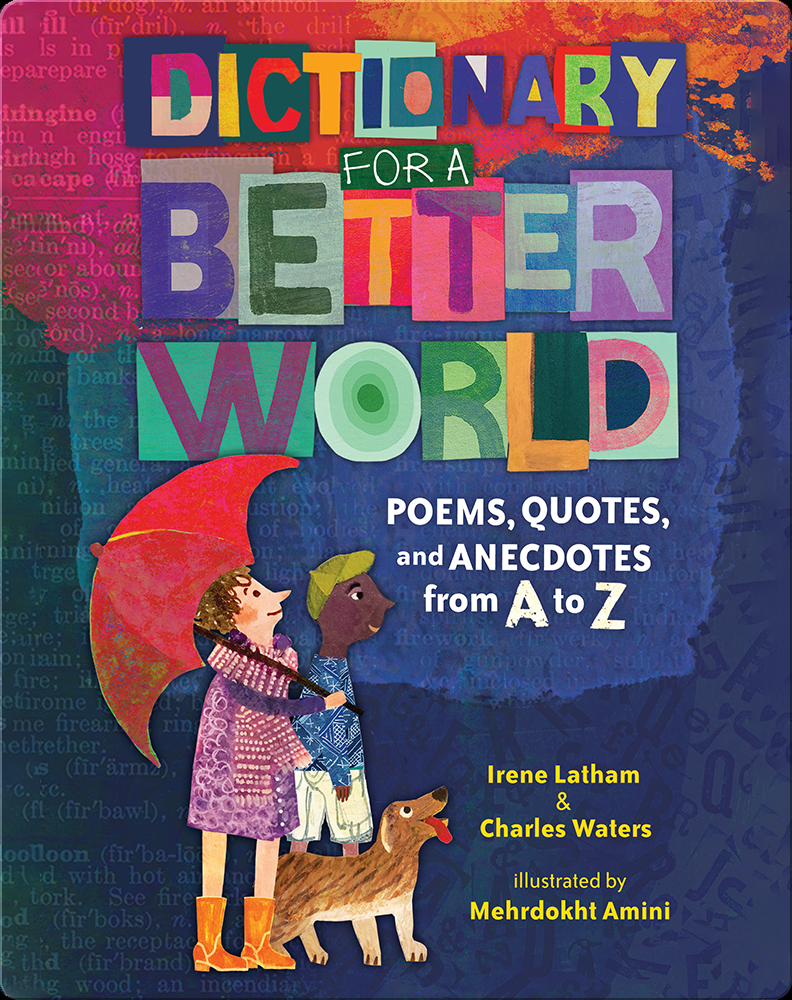 *During the months of August and September on days when I'm not participating in the Open Write at www.ethicalela.com, I will be writing in response to the pages of Dictionary for a Better World: Poems, Quotes, and Anecdotes from A to Z by Irene Latham and Charles Waters, illustrated by Mehrdokht Amini. The poems, poetic forms, narratives, quotes, and calls to action to make one small difference might be just the medicine my world – or the whole world – needs. I'll be inviting insights in the form of an immersion into a 10-minute-a-day book study (just long enough to read the page, reflect, and connect). If you don't have a copy of the book, you can order one here on Amazon. I invite you to join me in making August and September a time of deep personal book friendship. A few teachers will be following the blog and engaging in classroom readings and responses to the text. So come along! Let's turn the pages into intentionally crafting beautiful change together.