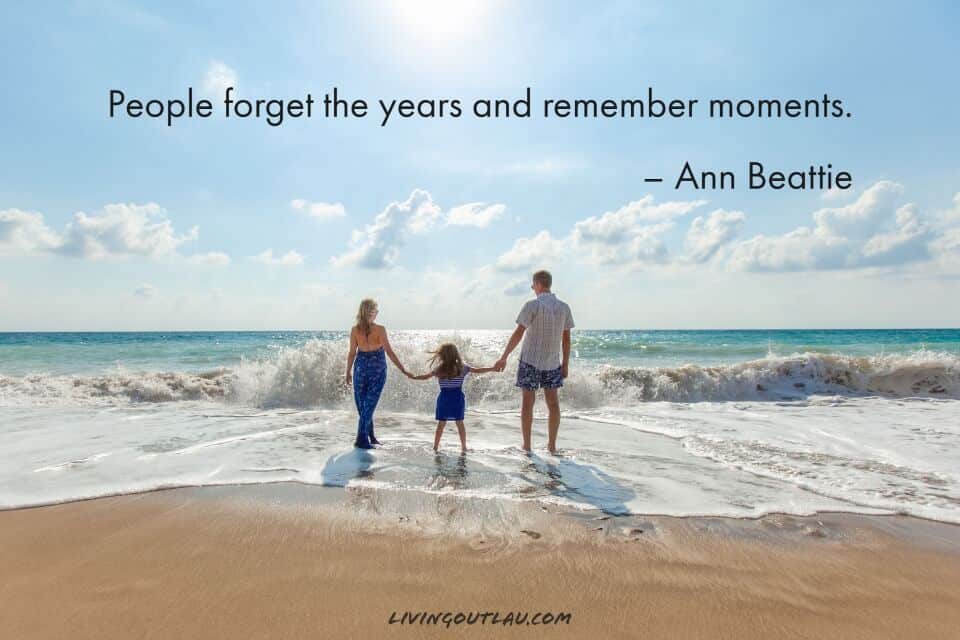 When Mom died in December 2015, we were blessed that she had shared her final wishes so that her arrangements were smooth for my father, my brother, and me, right down to her favorite hymn at the funeral service – How Firm a Foundation – which, when seeing the movie Emma with one of my daughters a couple of years later, prompted full tears when it started playing. Mom may not have liked that version, but it did the trick to trigger my tender heart.
Her forward planning was a gift of love. Though we were grieved, we didn't feel frustrated or stressed on top of the sadness. I felt tremendously blessed, because I've both seen and experienced the other side of that story, and it often results in severing of family ties and sometimes even behaving in ways that do all but honor the legacy of the dearly departed family member. We didn't want that.
When my brother, our dad, and I sat down to discuss what would be important to our mother, the first truths were clear: remain a strong family and get along. Spend time together making new memories. Live each day to the fullest. Keeping Mom at the forefront of all of the discussions – as if she were sitting at the table with us, listening in – kept us from focusing on anything other than her wishes. She'd taught my brother and me how to crab and fish at the pier, how to swim at the Sea Island pool, and how to ride our bikes right there on Martin Street back when the world was a safer place. She'd been an active preacher's wife and had volunteered in our classes at school. The time she spent outdoors enjoying nature on St. Simons Island, Georgia was important to her.
As we talked further, we concluded that for her future generations to continue to experience the places that were so dear to her, perhaps we should consider investing in a condominium that would enable family and friends to stay on the island and visit Dad without his having to prepare for family to stay in his home. All signs seemed to point to acquiring a short-term vacation rental.
We found one that met our criteria: no stairs, good proximity to the village area and beach, a ground floor unit, and maintenance and upkeep handled by an association so that its management doesn't become a burden.
As we moved into the decorating phase, my brother and his girlfriend called me. "Can you look at the paint samples and tell me which one you like? There's Swiss Coffee, Snowbound, and Vibrant White."
I liked Snowbound. So did they.
He called again. "We've stayed in some rentals and so have you. So what are your non-negotiables in how you pick where you stay?"
I thought for a moment, focusing on the simple pleasures of what I enjoy most – which, let's face it – mostly has to do with eating.
"A Keurig is important. Heavy white dinnerware and quality flatware is important, too. So is a corkscrew. But calming colors, ambient lighting, and sparse furnishings in a place free of clutter are my heart's desire," I told him. I love a space that proclaims minimalism and cleanliness and lets me focus on something I don't feel the need to get up and dust or clean. I also like a list of some restaurant and activity recommendations, and a book that others have signed sharing what they enjoyed while staying there. Fast WiFi is at the top of the list, too, in case I have to do some work while I'm away.
I thought another moment.
"Tell you what," I suggested. "It's Slice of Life month, and writers are the best at sharing opinions and helping us see things we may not see on our own. How about if I ask the group what they like when they stay in hotels or rental units and let's see what they love in a place when they are on vacation – or any ideas they've seen along the way?"
"That would be fantastic," he said.
So today, my family and I are seeking your suggestions: what are your top desired features in a vacation rental?