There's no rhyme nor rhythm to today's title – – that's intentional. It's National No Rhyme nor Reason Day. My word of the day in Dictionary for a Better World is zest. The featured poem on these pages is a ghazal, written in couplets using repetition. I wrote a ghazal on July 20, 2020 that you can read here. It's a little uncomfortable, honestly, to look back on poems written over time to see where we were emotionally in the world of 2020, but in that particular poem I was getting ready to start a new job with the L4GA Literacy Grant, which seeks to build readers and writers from birth through high school in the state of Georgia, and it improved my outlook on the future – as a career and in the world in general
What I love most about the pages today is the art. When I think of zest, I often think "spicy," like a bottle of Zesty Italian Vinaigrette dressing. Looking at today's art on the page, it is a picture made of seeds and spices – and coffee beans. I could stare at this for hours, taking in the design of the dress and the little clove feet of the girl in the picture. The zest and enthusiasm for such creativity is exactly the nod the authors are giving today – an enthusiasm and zeal for life that flavors our world. As I set out for the L4GA Summit in Lake Blackshear Resort in Cordele, Georgia, I'll challenge myself to keep a zestful outlook today!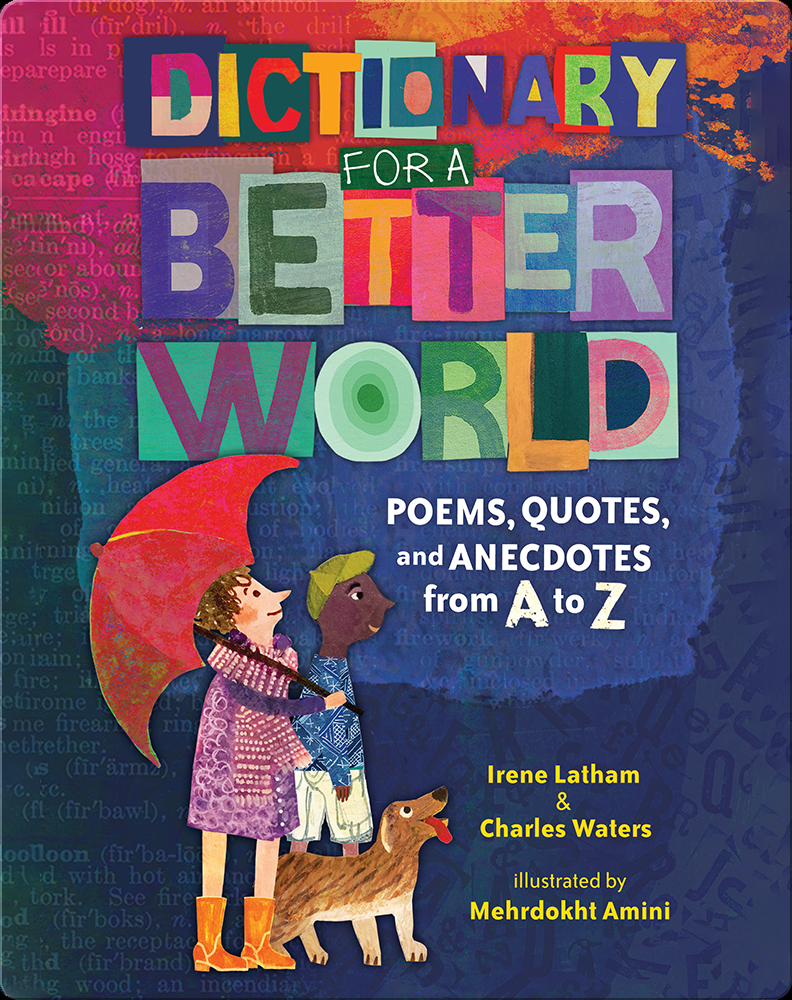 *During the months of August and September on days when I'm not participating in the Open Write at www.ethicalela.com, I will be writing in response to the pages of Dictionary for a Better World: Poems, Quotes, and Anecdotes from A to Z by Irene Latham and Charles Waters, illustrated by Mehrdokht Amini. The poems, poetic forms, narratives, quotes, and calls to action to make one small difference might be just the medicine my world – or the whole world – needs. I'll be inviting insights in the form of an immersion into a 10-minute-a-day book study (just long enough to read the page, reflect, and connect). If you don't have a copy of the book, you can order one here on Amazon. I invite you to join me in making August and September a time of deep personal book friendship. A few teachers will be following the blog and engaging in classroom readings and responses to the text. So come along! Let's turn the pages into intentionally crafting beautiful change together.