On Urban National Wildlife Refuge Day, it's important to consider our green spaces and safe spaces as an etymology of progress on the journey to a better world. Safe spaces for all life is important, and we celebrate this refuge and sanctuary today. As I've read through Dictionary for a Better World, I have had the most insightful conversations with my father, who read the book and joined me on my journey. We discussed words that we might add if we were adding to this lexicon. While we wish that we lived in a world without the need for refuge, we both understand what it's like to feel that need, and how deeply we appreciate a refuge when we need one and find it.
Equally as satisfying is the ability to provide refuge for others in times of need. And that includes our pets. Among my mother's last coherent words before she died were, "You take care of these dogs." Though the dogs about which she spoke have since crossed the Rainbow Bridge after living long, happy lives, there are new ones who have come to us as rescues, and we carry on Mom's legacy and her love of animals by loving our pets as family members. We provide refuge.
And we, too, often ask ourselves who needed the refuge – – just who saved whom?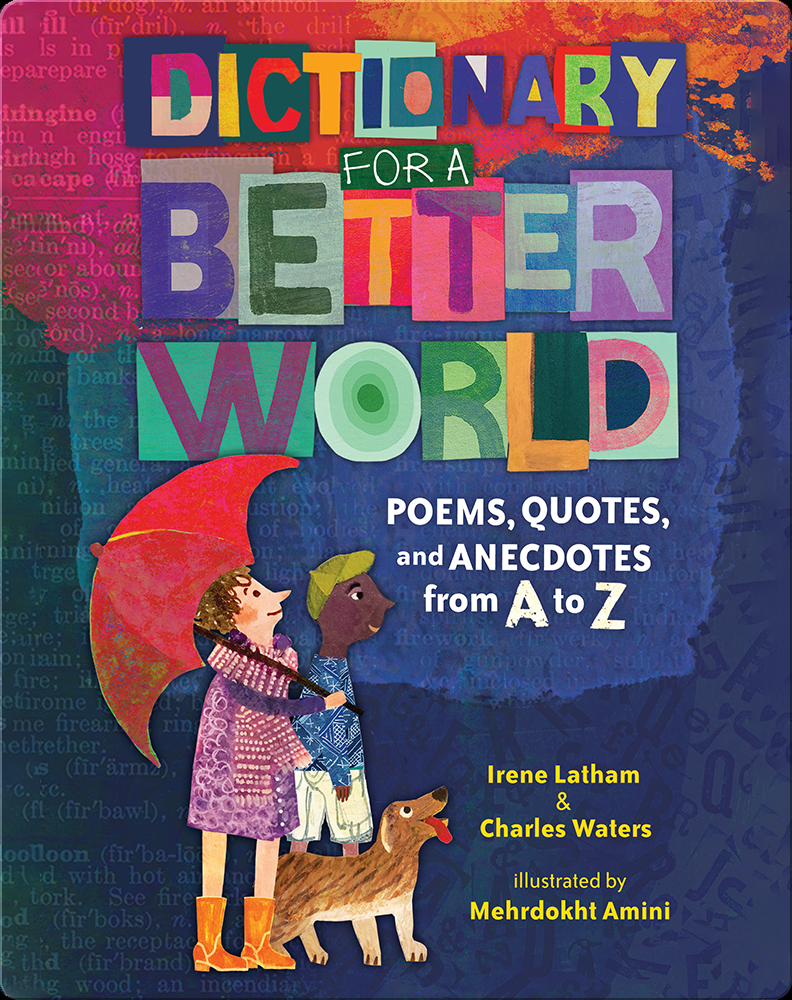 *During the months of August and September on days when I'm not participating in the Open Write at www.ethicalela.com, I will be writing in response to the pages of Dictionary for a Better World: Poems, Quotes, and Anecdotes from A to Z by Irene Latham and Charles Waters, illustrated by Mehrdokht Amini. The poems, poetic forms, narratives, quotes, and calls to action to make one small difference might be just the medicine my world – or the whole world – needs. I'll be inviting insights in the form of an immersion into a 10-minute-a-day book study (just long enough to read the page, reflect, and connect). If you don't have a copy of the book, you can order one here on Amazon. I invite you to join me in making August and September a time of deep personal book friendship. A few teachers will be following the blog and engaging in classroom readings and responses to the text. So come along! Let's turn the pages into intentionally crafting beautiful change together.