On Teal Talk Day, conversations open the door to greater awareness and understanding of health conditions – and life experiences – through dialogue. In Dictionary for a Better World, today's quote by Bell Hooks on page 21 is, "Honesty and openness is always the foundation of insightful dialogue." All too often, conversations hinge on each person thinking of the next point to make rather than authentically listening to what the other is saying. The Try it! challenge today urges readers to resist the urge to offer opinions but instead to listen to others and see where the conversation leads.
I'm connecting deeply with Charles about when it is time to stand our ground and when it is time to walk away. Currently, in my county in rural Georgia, books are being challenged at every turn – as they are all over this country. One recent comment in a county meeting by an elected official was that our public library needs to make sure that they are not putting "inappropriate" books on our shelves. A citizen complained that a book had a picture of a child with same-sex parents.
This "leader" brings an agenda of personal value matching to the table and would like to make the same choices for all of the children of the county that he would make for his own household – in a Public Library that uses government funds. It saddens me greatly that anyone in a seat of power to make decisions would abuse that position to pass judgment of what is or is not appropriate and remove a book that allows a child who may also have two mothers or two fathers the opportunity to see herself on the pages of a book in our county library. It angers me that someone in a position of leadership would call a family unit "inappropriate" and send a message to any child that his family does not meet an acceptable standard and does not count – and that other children "should not be seeing that." That's an abuse of power, along with a myopic and selfish attitude – which does nothing to better the world – in fact, harms it. I want to continue in the dialogue, but I'm making the choice to wait until my anger subsides.
Because I realize that I can't better the world with a tongue that (once unleashed) may not heed my brain's stop signs.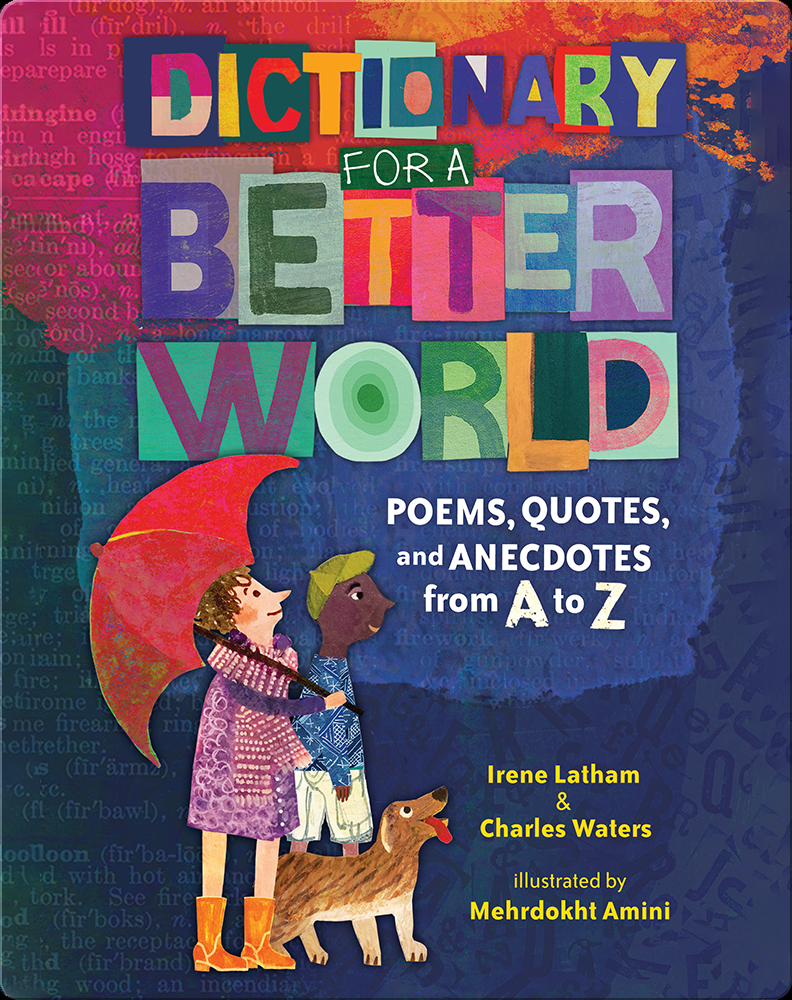 *During the months of August and September on days when I'm not participating in the Open Write at www.ethicalela.com, I will be writing in response to the pages of Dictionary for a Better World: Poems, Quotes, and Anecdotes from A to Z by Irene Latham and Charles Waters, illustrated by Mehrdokht Amini. The poems, poetic forms, narratives, quotes, and calls to action to make one small difference might be just the medicine my world – or the whole world – needs. I'll be inviting insights in the form of an immersion into a 10-minute-a-day book study (just long enough to read the page, reflect, and connect). If you don't have a copy of the book, you can order one here on Amazon. I invite you to join me in making August and September a time of deep personal book friendship. A few teachers will be following the blog and engaging in classroom readings and responses to the text. So come along! Let's turn the pages into intentionally crafting beautiful change together.