According to Hoyle Day reminds us all that it's important to play by the rules and abide by expectations of particular situations. In Dictionary for a Better World, the call to action today challenges me to look over the question poem and select one that applies to my online life.
I like the question that asks what if responding in anger you wait ten minutes, an hour, a day? I like that question not only for responding to comments or posts online, but also in person. Sometimes just that time to process a situation from another perspective warrants an entirely different response than we might initially want to give.
One other question I might add to the poem is whether social media is an effective audience for seeking resolution to issues that raise concern Student loan debt forgiveness has become the most recent divisive issue in recent news. What if we all asked whether a post is designed to target those in power to make a change or whether the post would be to join the fray and jump into the feeding frenzy?
Which question sparks your interest for further netiquette consideration?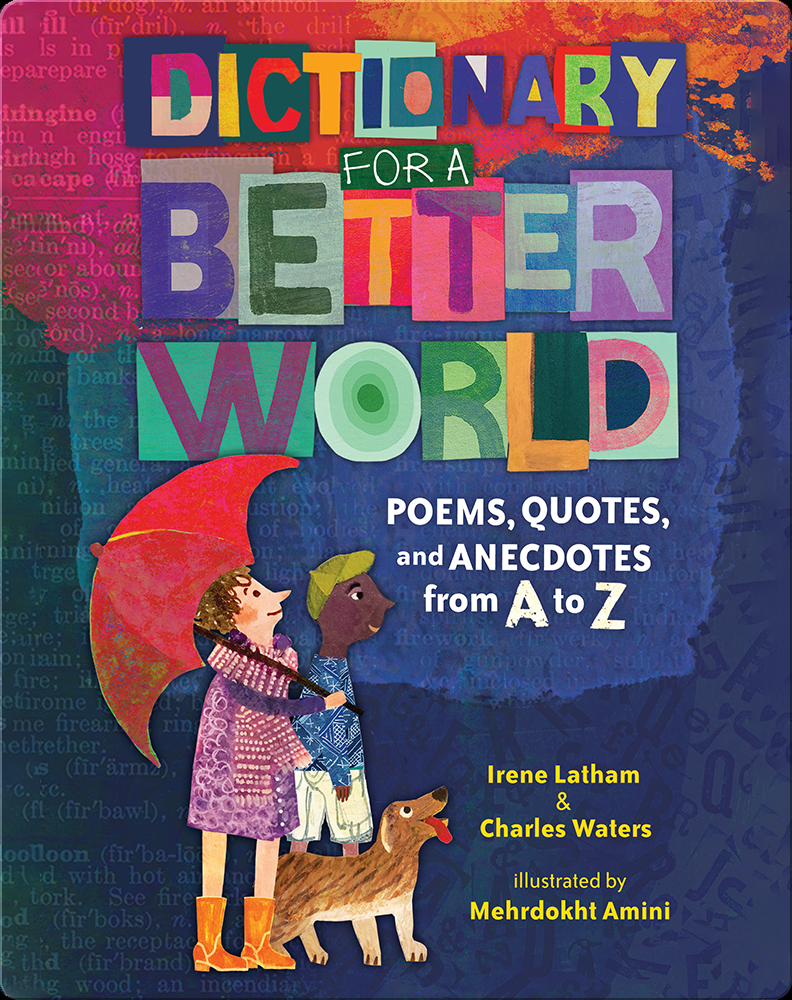 *During the months of August and September on days when I'm not participating in the Open Write at www.ethicalela.com, I will be writing in response to the pages of Dictionary for a Better World: Poems, Quotes, and Anecdotes from A to Z by Irene Latham and Charles Waters, illustrated by Mehrdokht Amini. The poems, poetic forms, narratives, quotes, and calls to action to make one small difference might be just the medicine my world – or the whole world – needs. I'll be inviting insights in the form of an immersion into a 10-minute-a-day book study (just long enough to read the page, reflect, and connect). If you don't have a copy of the book, you can order one here on Amazon. I invite you to join me in making August and September a time of deep personal book friendship. A few teachers will be following the blog and engaging in classroom readings and responses to the text. So come along! Let's turn the pages into intentionally crafting beautiful change together.