In savoring the moments of National Thoughtful Day, I dwell on the idea that the mindfulness of spirit is necessary for connecting deliberate thoughts and actions. Merriam-Webster defines mindfulness as a mental state achieved by focusing one's awareness on the present moment, while calmly acknowledging and accepting one's feelings, thoughts, and bodily sensations.
I think mindfulness happens most intensely for me as I travel. My husband and I were listening to Travels with Charley by John Steinbeck yesterday as we drove along the interstates of three southeastern states. Somewhere along Chapter 3 or 4, he writes, "For a man has to have feelings and words before he can come close to thought." I hit the 30-second rewind on that one, listened again, and pondered it awhile. Most thoughts require words, I believe, since we think in language, but I'm not entirely in agreement just yet that feelings are a necessary part of the lineup. Could logic – as a judge weighing evidence and rendering a decision, for example – be substituted for feelings?
But the type of mindfulness that I think we most often seek requires both intention and surrender to experience moments in their pure organic essence.
That is why today, I'm giving deep thought to my Kentucky roots. As a child, I lived in a rural town in this Kentucky while my father completed seminary at Southern Baptist Theological Seminary in Louisville. I spoke with Dad on the phone yesterday, and he encouraged me to take some back roads to see some of the most breathtaking countryside views this nation has to offer. And so today, as I seek a heightened state of mindfulness, I'll drive along the rural byways and bask in the beauty of God's paintbrush with its unending spectrum of color and wonder – and I'll give thanks for the spiritual experience of tarrying along these scenic routes!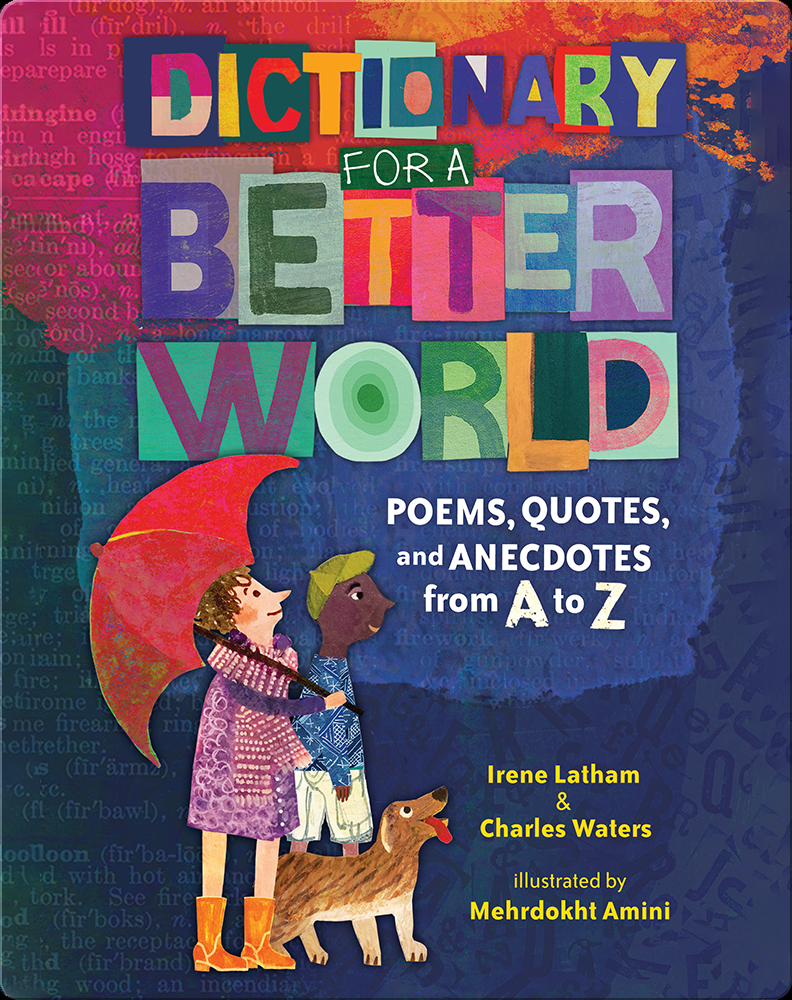 *During the months of August and September on days when I'm not participating in the Open Write at www.ethicalela.com, I will be writing in response to the pages of Dictionary for a Better World: Poems, Quotes, and Anecdotes from A to Z by Irene Latham and Charles Waters, illustrated by Mehrdokht Amini. The poems, poetic forms, narratives, quotes, and calls to action to make one small difference might be just the medicine my world – or the whole world – needs. I'll be inviting insights in the form of an immersion into a 10-minute-a-day book study (just long enough to read the page, reflect, and connect). If you don't have a copy of the book, you can order one here on Amazon. I invite you to join me in making August and September a time of deep personal book friendship. A few teachers will be following the blog and engaging in classroom readings and responses to the text. So come along! Let's turn the pages into intentionally crafting beautiful change together.