On National Soft Ice Cream Day, there's a truth we can't dispute: soft-serve ice cream hits the spot on a sweltering-hot day! When I think of ice cream, I think of my grandmother, who always had an ice cream sandwich waiting for me in the freezer. And I also think about that day I took my grandchildren to the Georgia Aquarium. The night before we went, my son and daughter in law explained that one of my grandchildren would live on ice cream alone if they allowed it – – and that no matter where he goes, his ice cream radar is turned on powerfully high to spot it, even from a distance. He accepts all ice cream ~ hand-scooped or soft-served!
True to his parents' words, Sawyer spotted the Dippin' Dots freezer before he ever saw the first fish at the aquarium. So they calmly explained: fish now, ice cream later. And it worked.
I sent a copy of Dictionary for a Better World to my grandchildren as I began this 2-month journey through the world of words. My daughter in law is a homeschool teacher who shared this text with me the day after receiving the book in the mail:
As I laughed at the clever craftiness of our sweet boy (and how his daddy, when he was little, never seemed ready to accept his bedtime, either), I thought about all of the ways that we as parents have the responsibility and honor of molding and shaping our children. I also thought of all the ways that our children ask to be accepted – even though we may not quite be ready to allow them to be the night owls they'd like to be!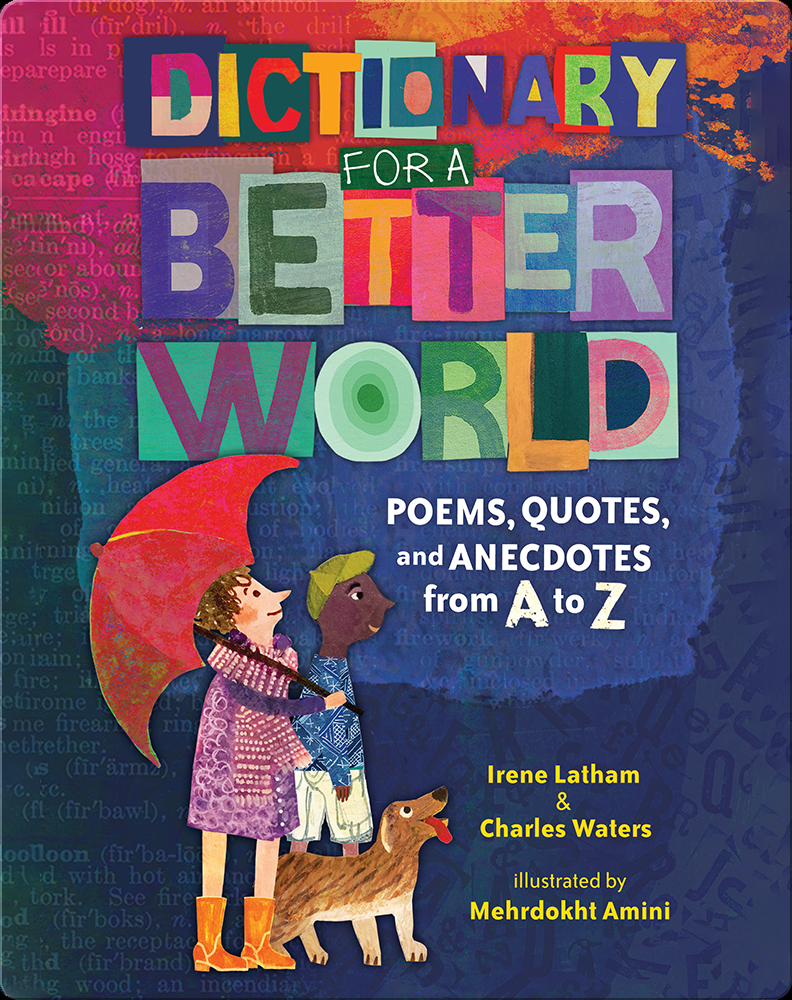 *During the months of August and September on days when I'm not participating in the Open Write at www.ethicalela.com, I will be writing in response to the pages of Dictionary for a Better World: Poems, Quotes, and Anecdotes from A to Z by Irene Latham and Charles Waters, illustrated by Mehrdokht Amini. The poems, poetic forms, narratives, quotes, and calls to action to make one small difference might be just the medicine my world – or the whole world – needs. I'll be inviting insights in the form of an immersion into a 10-minute-a-day book study (just long enough to read the page, reflect, and connect). If you don't have a copy of the book, you can order one here on Amazon. I invite you to join me in making August and September a time of deep personal book friendship. A few teachers will be following the blog and engaging in classroom readings and responses to the text. So come along! Let's turn the pages into intentionally crafting beautiful change together.