It's National Ice Cream Pie Day – a day to say yes to the sweetness of life. In Dictionary for a Better World, the persona poem is introduced as a form that is written in the voice of the poem's subject on pages 104-105. This poem for YES is JAM UP! I hear a spoken language poem on an Open Mic night in a downtown coffee shop as I read this. Oh, and with a mic drop at the end.
I'm saying YES to a persona today in an acrostic form ~ the first letter of each line vertically spelling YES.
Yes is my name ~ please – wear it out!
Even when all you feel is doubt,
Shake loose the fear ~ a resounding YES! shout.
Watch Charles Waters recite the poem from DFABW here.
Today's call to action may be the most life-expanding Try It! in the entire book. The authors encourage us to take new opportunities that come our way. We become well-rounded and know who we are (and who we aren't) through our experiences.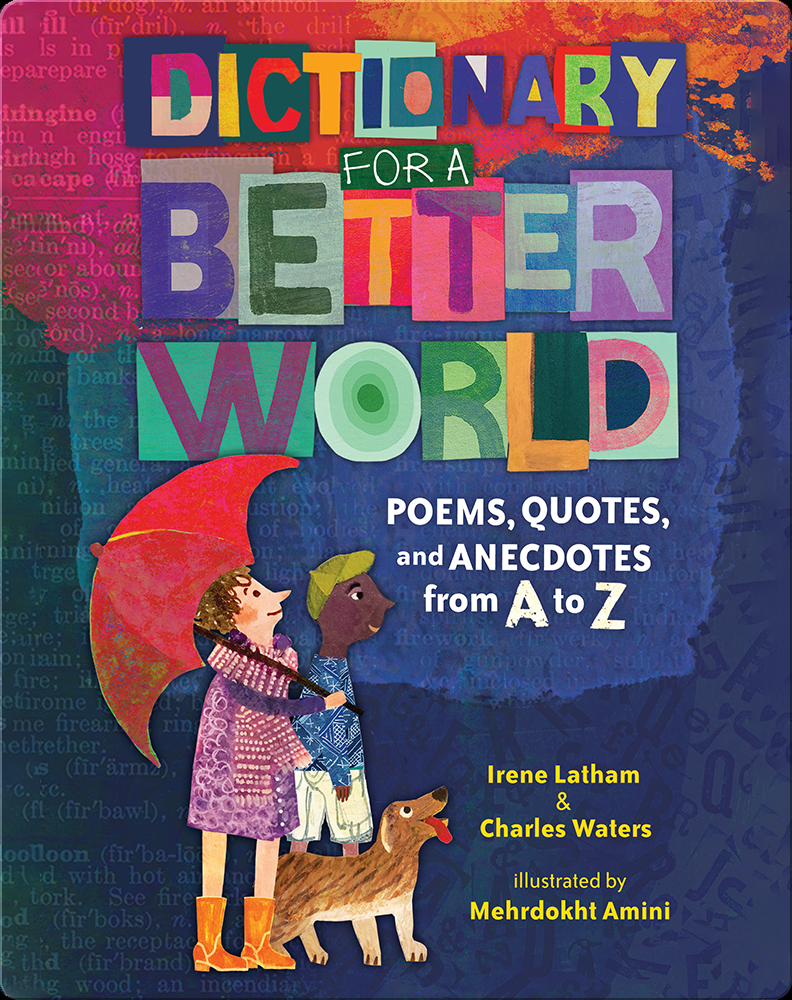 *During the months of August and September on days when I'm not participating in the Open Write at www.ethicalela.com, I will be writing in response to the pages of Dictionary for a Better World: Poems, Quotes, and Anecdotes from A to Z by Irene Latham and Charles Waters, illustrated by Mehrdokht Amini. The poems, poetic forms, narratives, quotes, and calls to action to make one small difference might be just the medicine my world – or the whole world – needs. I'll be inviting insights in the form of an immersion into a 10-minute-a-day book study (just long enough to read the page, reflect, and connect). If you don't have a copy of the book, you can order one here on Amazon. I invite you to join me in making August and September a time of deep personal book friendship. A few teachers will be following the blog and engaging in classroom readings and responses to the text. So come along! Let's turn the pages into intentionally crafting beautiful change together.