National I Love My Feet Day is a time to use an ottoman and ponder the importance of caring for our feet – and how they support us in standing up for others. Upstanders are like mother birds to their little fledglings – – they spread their wings of protection and envelop those who need a mighty presence alongside them – to advocate and to support in times of need.
I like Irene Latham's story about the staged offense in the park a few years ago, put together by actors just to see who all would step in to help. No one rushed right in, but finally someone stepped in with enough courage to face the perpetrator. Upstanders are courageous people who take risks on behalf of others.
I remember a time I needed an upstander to speak for me. I was concluding a semester's work on my dissertation when I hadn't heard from my URR (university research reviewer), despite my answers to the questions that he'd asked of me. I asked my chair what I should do, because another semester would be costly, financially and otherwise. She advised me to send one more email and to copy her on the email. We discovered that he had entered my email number incorrectly. Since my last name is Johnson, there were many of us with my exact name. He'd been emailing the Kim Johnson with a different number behind the name.
The short of the story is that even though we both politely explained his mistake, he would not back down. He was too proud to apologize and correct his action. My chair was my upstander in a difficult situation with a committee member who continued to act illogically. She took the matter to the university leaders to argue on my behalf, even as she had to continue to work with this committee member. Because of her actions, I moved forward and did not have to repeat the semester.
I've also had to act as an upstander. As a teacher, I am a mandated reporter – someone who makes a report if I suspect any type of child abuse or neglect. Even though it was hard to believe that what a student told me was true, I had to make a report. I did what I knew was the right thing – because the child needed an upstander. Several of her other teachers, I later learned, had also made reports on her behalf.
Doing the right thing is sometimes the most difficult thing to do, but it's rewarding to know that we can make a difference for others when we have opportunities, and that when we need upstanders in our own lives, there are brave people who are willing to rise to their feet for us.
Who are your upstanders? Celebrate them today!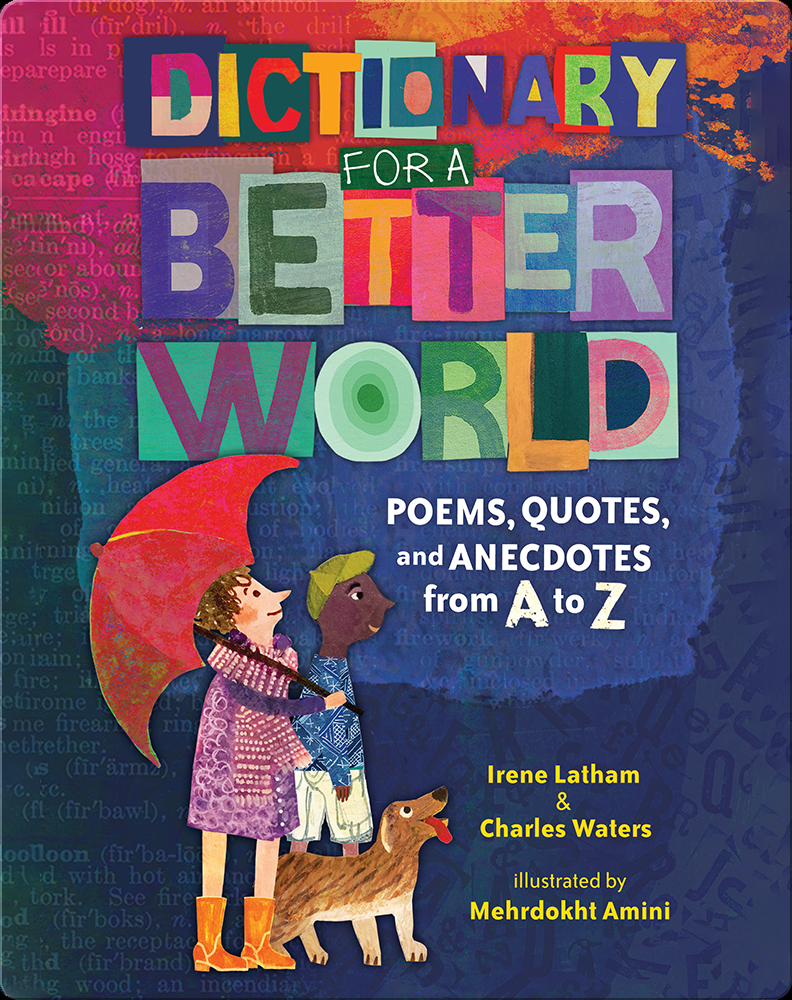 *During the months of August and September on days when I'm not participating in the Open Write at www.ethicalela.com, I will be writing in response to the pages of Dictionary for a Better World: Poems, Quotes, and Anecdotes from A to Z by Irene Latham and Charles Waters, illustrated by Mehrdokht Amini. The poems, poetic forms, narratives, quotes, and calls to action to make one small difference might be just the medicine my world – or the whole world – needs. I'll be inviting insights in the form of an immersion into a 10-minute-a-day book study (just long enough to read the page, reflect, and connect). If you don't have a copy of the book, you can order one here on Amazon. I invite you to join me in making August and September a time of deep personal book friendship. A few teachers will be following the blog and engaging in classroom readings and responses to the text. So come along! Let's turn the pages into intentionally crafting beautiful change together.