National Creamsicle Day is the perfect day to let the dreamsicles melt and capture the stickiness of dreams. And is it creamsicle or dreamsicle? I've heard them called both.
On pages 24-27 of Dictionary for a Better World, the found poem featured is from chapter 1 of Narrative of the Life of Frederick Douglass, an American Slave. Found poems are created by selecting words from existing text – – much like those sticky splotches of melting creamsicles as the dreamy words drip onto the page — and they have so many different variations, from pulling words on a page of text to taking lines from different pages or poems. I love found poems so much that I started a bank of creamsicle stick lines of poetry using craft sticks in 2020 – and my bank has grown. On one side, I write a line of poetry; on the other, I write the title of the poem and the author's name. Then I mash them up and call them mashed potato poems (the name dreamsicle poems sounds so much better, though). Once they are complete, I photograph both sides to give poets full credit for their lines – and I make a big deal about this with students, because it's an opportunity to help them understand that words are to be shared, but ownership of expression matters.

I often search for lines on a theme, but other times I simply write lines that reach out to me. I plan to present this idea at a roundtable discussion at NCTE in Anaheim, California in November, so if you're there, please come to my session table from 9:30-10:45 in Room 213-CD. I'm looking forward to being there with members of Dr. Sarah J. Donovan's writing group at http://www.ethicalela.com, and they will also be sharing some amazing ways to write poetry with students (even reluctant writers). Students enjoy the creativity of writing found poems, so I use them in my writing groups frequently when I visit schools to write in small groups. Here is one I wrote for today:
The Dark Buds of Dreams
Please share your found poems in the Padlet below, or share the variations of found poetry that you use with students!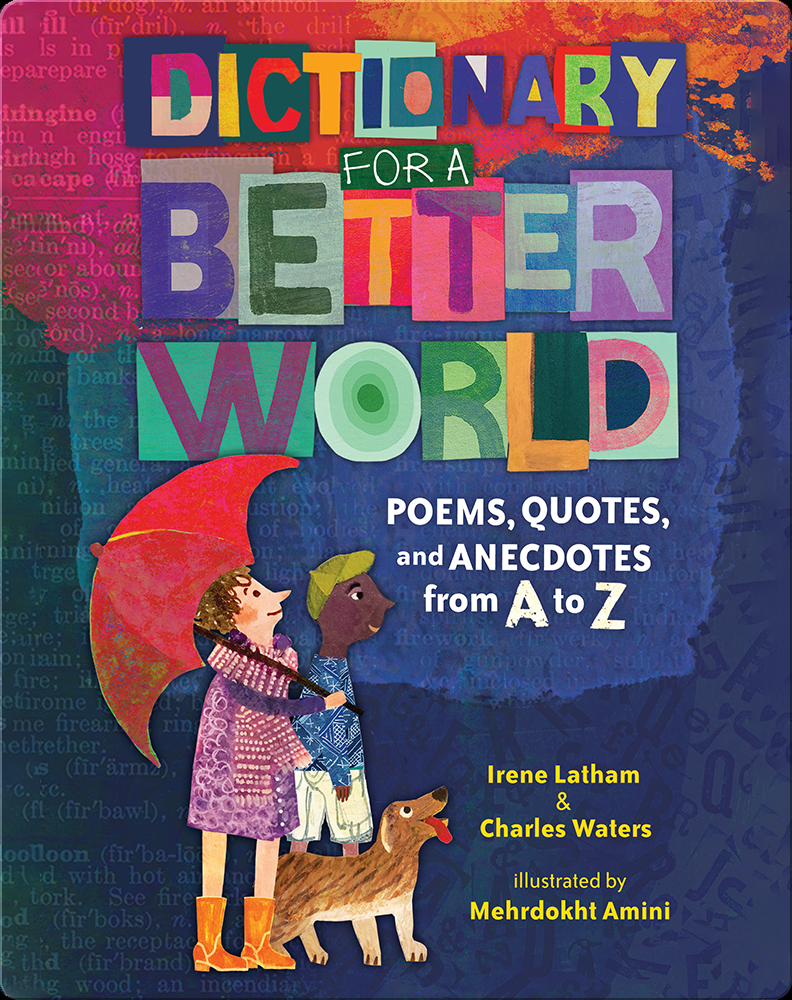 *During the months of August and September on days when I'm not participating in the Open Write at www.ethicalela.com, I will be writing in response to the pages of Dictionary for a Better World: Poems, Quotes, and Anecdotes from A to Z by Irene Latham and Charles Waters, illustrated by Mehrdokht Amini. The poems, poetic forms, narratives, quotes, and calls to action to make one small difference might be just the medicine my world – or the whole world – needs. I'll be inviting insights in the form of an immersion into a 10-minute-a-day book study (just long enough to read the page, reflect, and connect). If you don't have a copy of the book, you can order one here on Amazon. I invite you to join me in making August and September a time of deep personal book friendship. A few teachers will be following the blog and engaging in classroom readings and responses to the text. So come along! Let's turn the pages into intentionally crafting beautiful change together.