What's more pliable or vulnerable than Kinetic Sand in the hands of a curious child? On Global Kinetic Sand Day, we're challenged to let our guard down and be open to the wonder of experiences that are new to us, as we were when we were children.
The gogyoshi form in Dictionary for a Better World on page 96 is a 5-line poem without other rules. On July 21, I wrote a gogyoshi when Mo Daley, our host at http://www.ethicalela, introduced us to the form from this book. At the time, I had just helped rescue a dog who had been shot in the left foreleg (probably when chasing someone's chickens) – a stray on the run who was vulnerable to the elements, the predators, and the people. My brother's 14-year old dog had recently died, and he was ready for a new canine companion. He needed her as much as she needed him – the perfect match! Here is my gogyoshi from July:
A Better-Fragranced World
She throws a little weight
on her smoking-gunshot paw,
stops to smell the flowers
of a better-fragranced world!
Kasa ~ she's home.
Update: Kasa is happy in her new home. She has received a clean bill of health from her vet – no intestinal worms or heartworms, and she has been spayed, gotten all her shots, had a dental cleaning, and has healed from her wound. She can run on the beach. She goes to work with her master and has made friends in the local dog park – and when they get home after a fun outing, she protests getting out of the car. Sometimes vulnerability brings miracles – it sure brought this miracle pairing of two hearts who found happiness together!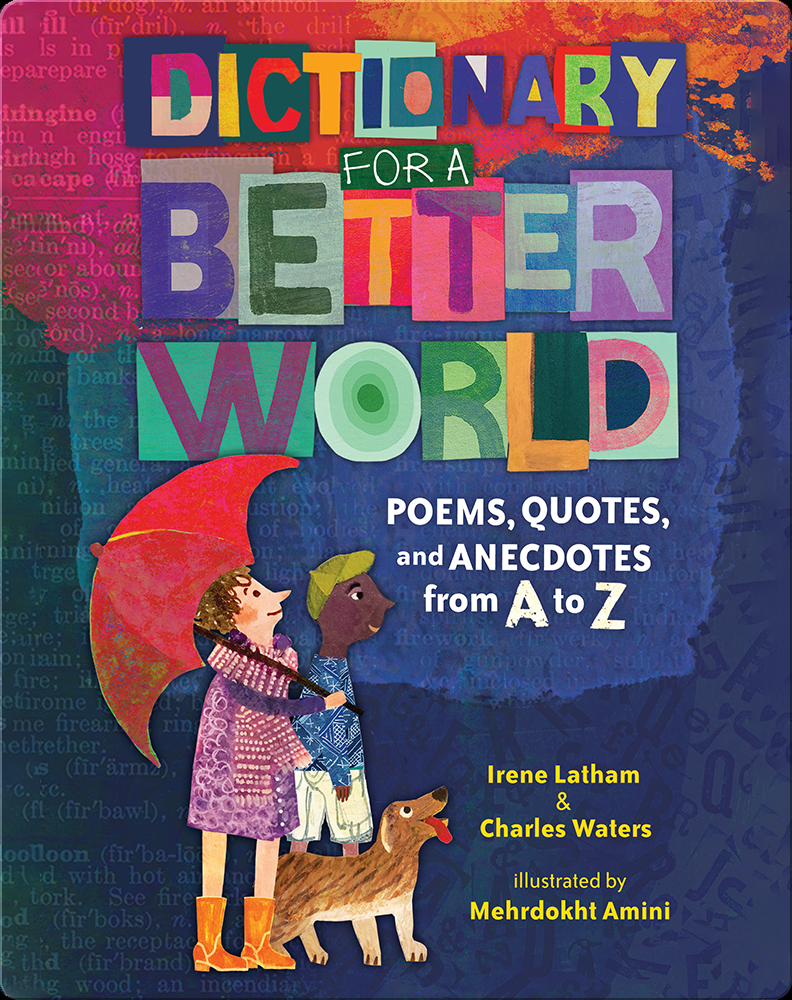 *During the months of August and September on days when I'm not participating in the Open Write at www.ethicalela.com, I will be writing in response to the pages of Dictionary for a Better World: Poems, Quotes, and Anecdotes from A to Z by Irene Latham and Charles Waters, illustrated by Mehrdokht Amini. The poems, poetic forms, narratives, quotes, and calls to action to make one small difference might be just the medicine my world – or the whole world – needs. I'll be inviting insights in the form of an immersion into a 10-minute-a-day book study (just long enough to read the page, reflect, and connect). If you don't have a copy of the book, you can order one here on Amazon. I invite you to join me in making August and September a time of deep personal book friendship. A few teachers will be following the blog and engaging in classroom readings and responses to the text. So come along! Let's turn the pages into intentionally crafting beautiful change together.