National S'mores Day brings to mind times around the campfire – – times we share with others, fellowshipping with good food and stories to refuel our spirits as we toast marshmallows and melt chocolate over graham crackers. There's no better way to connect with the outdoors than sleeping right up under the stars!
Today's poetry form on page 40 is a cherita, which tells a story in three stanzas of one, two, and three lines.
Campin' Dogs
"Where are the campin' dogs?" we ask, and they come running, ready to go.
Ollie first, then Fitzie, then Boo, bounding the stairs into the camper
knowing there'll be dog-watching, maybe even a pink poodle
And off we go, camper hitched, ready to relax, fireside,
under the stars, fairy lights dancing in the trees like fireflies
~re-kindling, refueling our kumbayah souls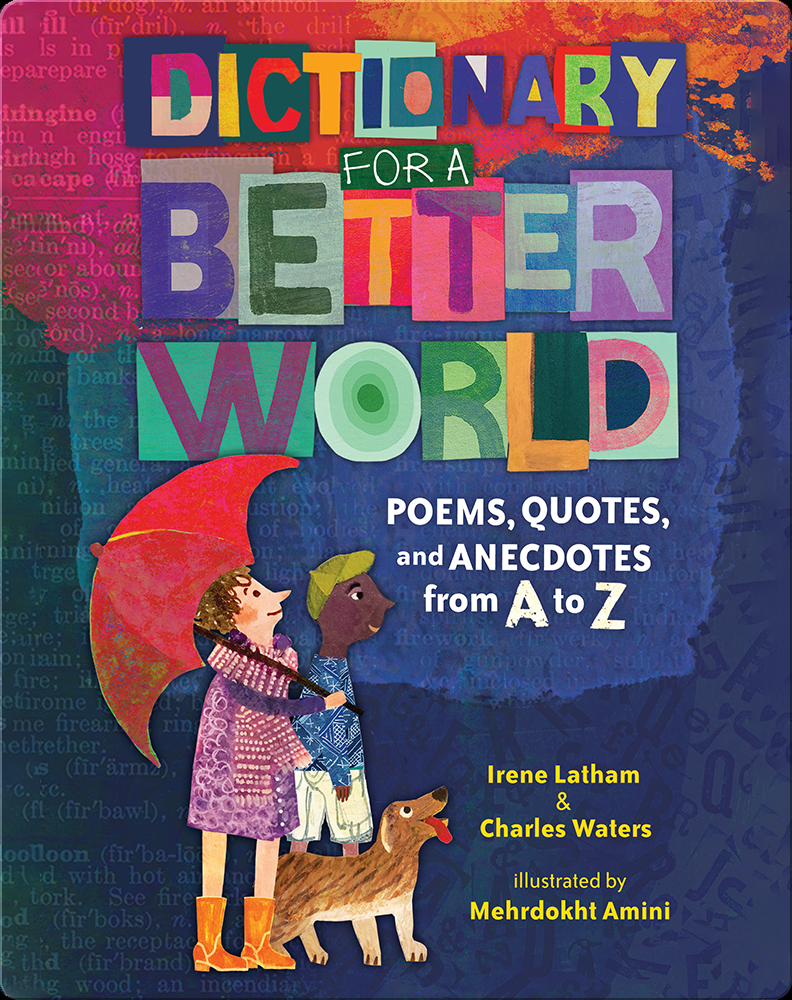 *During the months of August and September on days when I'm not participating in the Open Write at www.ethicalela.com, I will be writing in response to the pages of Dictionary for a Better World: Poems, Quotes, and Anecdotes from A to Z by Irene Latham and Charles Waters, illustrated by Mehrdokht Amini. The poems, poetic forms, narratives, quotes, and calls to action to make one small difference might be just the medicine my world – or the whole world – needs. I'll be inviting insights in the form of an immersion into a 10-minute-a-day book study (just long enough to read the page, reflect, and connect). If you don't have a copy of the book, you can order one here on Amazon. I invite you to join me in making August and September a time of deep personal book friendship. A few teachers will be following the blog and engaging in classroom readings and responses to the text. So come along! Let's turn the pages into intentionally crafting beautiful change together.