As I hoist the sails on a book and word study that will take me through personal meditations through the end of September, I can't help thinking about all the walks of faith that make our hearts, lives, and world a better place. As a P.K. (preacher's kid), I was raised to respect and value people of all walks of life, including those whose choices and beliefs are different from my own. My father still models what it looks like to embrace diversity as he stands at altars, sharing moments beside ministers of other denominations and religions in joining couples of different faiths in matrimony. Most pastors don't do this, making me extra-proud of my dad.
It would be impossible for me to ponder a better world without first acknowledging that I am firmly rooted in the belief of a higher power. As I write about what the words in Dictionary for a Better World mean to me and how they inspire me to want to engage in acts of kindness and compassion, I also want to celebrate my brothers and sisters of other faiths in their beliefs and efforts to do the same. I join hands with friends of all faiths as we all work together to create a better world and to leave a legacy of hope for future generations.
If it all truly boils down to faith, hope, and love being the Big 3, and the greatest being love, then I'm choosing love as my guiding lens. As I set my focus on each word in this book and share how I (as one single person) can use the words to make a difference in the world around me, a diopter lens, like the ones on those high-powered binoculars that bring an object into focus at various distances, will help me add another dimension to my own reading of the book. I'll be thinking about respect and acceptance and zest and compassion and all the words for a better world through the lens of love – a love of all people, a love of our earth, a love of our world. And when my heart is a fallow field sodden and softened with love, the seeds of these words and their ideas have room to take root, to bloom and grow. To make a difference.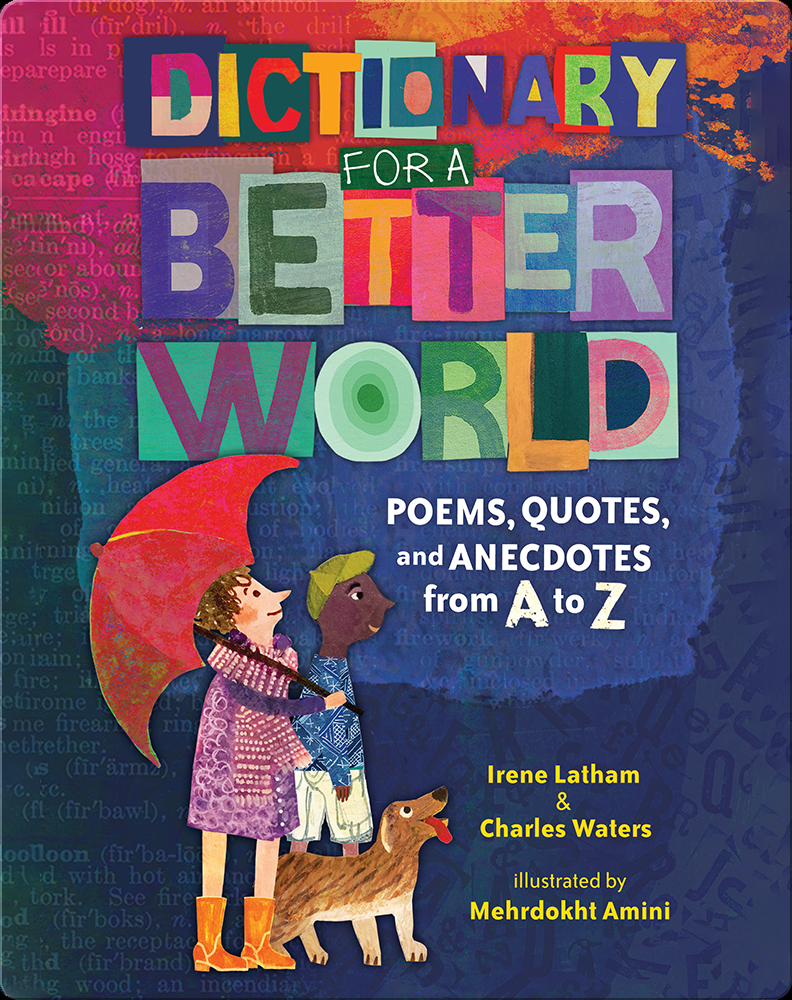 *During the months of August and September on days when I'm not participating in the Open Write at www.ethicalela.com, I will be writing in response to the pages of Dictionary for a Better World: Poems, Quotes, and Anecdotes from A to Z by Irene Latham and Charles Waters, illustrated by Mehrdokht Amini. The poems, poetic forms, narratives, quotes, and calls to action to make one small difference might be just the medicine my world – or the whole world – needs. I'll be inviting insights in the form of an immersion into a 10-minute-a-day book study (just long enough to read the page, reflect, and connect). If you don't have a copy of the book, you can order one here on Amazon. I invite you to join me in making August and September a time of deep personal book friendship. A few teachers will be following the blog and engaging in classroom readings and responses to the text. So come along! Let's turn the pages into intentionally crafting beautiful change together.