Back before Covid when I was many pounds lighter and running 5 and 10 K races a couple of times a month, a friend and I crossed the finish line of the Atlanta Women's 5K on a sunny April morning and drove directly to Krispy Kreme on Ponce de Leon Avenue to find the hot light on and the donuts ready to replenish all those calories we'd just burned.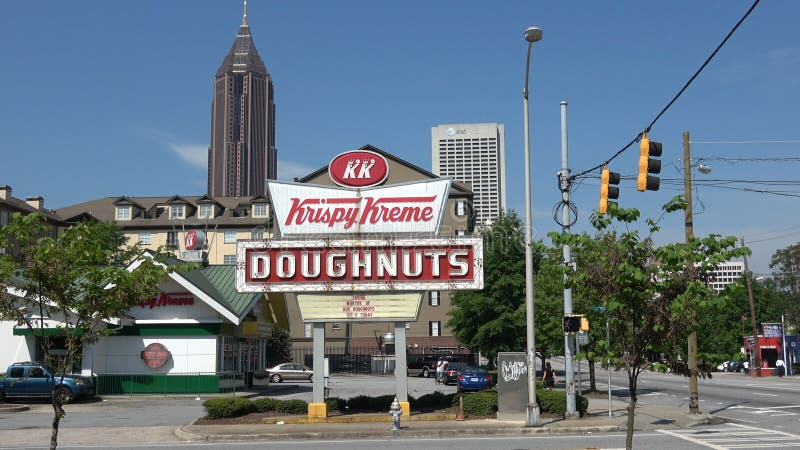 As we chatted over swirl-steaming hot coffee and fresh, warm donuts, we discussed the book we'd both been reading – The Boys in the Boat, by Daniel James Brown. We talked about the urge we'd felt to get in a boat and row, to feel what the character felt and understand a thing or two from the perspective of that seat in the boat, and how thrilling it would be to contact a local university with a rowing team and ask if there was a chance we could have an opportunity to take a quick lesson. We talked about how fortunate we were as readers to feel the spark to make an idea come to life – – how we had the power to feel our lives could be enriched by a book.
As high school English teachers in those days, we dreamed of offering Adventure Book Clubs, in which we would read a book and engage in an adventure inspired by the book. Our next dream was to hike part of the Appalachian Trail, which begins on Springer Mountain, a short drive from our town in rural Georgia, after reading A Walk in the Woods by Bill Bryson. Although neither of us has hiked the Appalachian Trail or rowed in a crew boat yet, we have offered an Adventure Book Club based on the book Finding Gobi, about the dog that ran alongside ultra-marathoner author Dion Leonard in the Gobi Desert. After reading the book with a small group of students, we invited an animal control officer and an animal rescue director to speak to our book club, and we took a behind-the-scenes tour of the local veterinarian's office to ask questions about how they care for dogs. We found a text of interest and allowed it to spark new pathways of discovery for us – and we showed students the places that books could take us, modeling that same sense of lifelong learning that we hoped to instill in them as young readers.
That's how I connected to this book and truly embraced their passion when the authors, on page 110 of the book, talked about how their idea for this book was born. They'd been in an airport in Michigan when their event was cancelled and had been talking in the airport about their plans for another book. Dictionary for a Better World came about because of the ideas of Irene Latham and Charles Waters – – and their work to make it happen (along with illustrator Mehrdokht Amini). They also shared how stepping outside their comfort zones with new forms of poetry helped them to appreciate new challenges along the way.
A book* with the power to change. Stepping outside of a comfort zone. An adventure hunt of looking for insights, allowing words and thoughts to spark personal growth. That's all part of the journey that awaits in the next couple of months as I ponder the words and ideas waiting in this book. I am spending this week opening my mind and my heart to be changed. I express my thoughts on my blog and share my experiences, and welcome your sharing as well.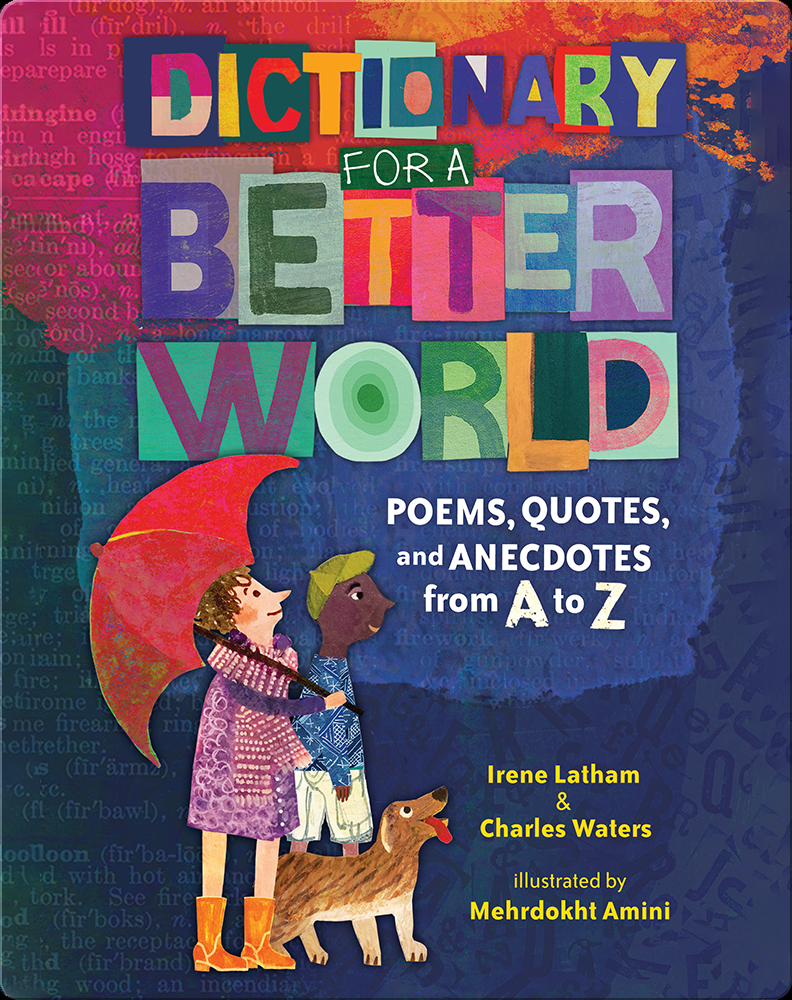 *During the months of August and September on days when I'm not participating in the Open Write at www.ethicalela.com, I will be writing in response to the pages of Dictionary for a Better World: Poems, Quotes, and Anecdotes from A to Z by Irene Latham and Charles Waters, illustrated by Mehrdokht Amini. The poems, poetic forms, narratives, quotes, and calls to action to make one small difference might be just the medicine my world or the whole world needs. I'll be inviting insights in the form of an immersion into a 10-minute-a-day book study (just long enough to read the page, reflect, and connect). If you don't have a copy of the book, you can order one here on Amazon. I invite you to join me in making August and September a time of deep personal book friendship. A few teachers will be following the blog and engaging in classroom readings and responses to the text. So come along! Let's turn the pages into intentionally crafting beautiful change together.