I've been reading Lightning Paths by Kyle Vaughn and participating in the daily writing exercises. Today's challenge is to write a poem that is the opposite of the Resume and Part of Me poems of the past two days. Instead of defining ourselves through our experiences, this poem calls to define ourselves by what we are not.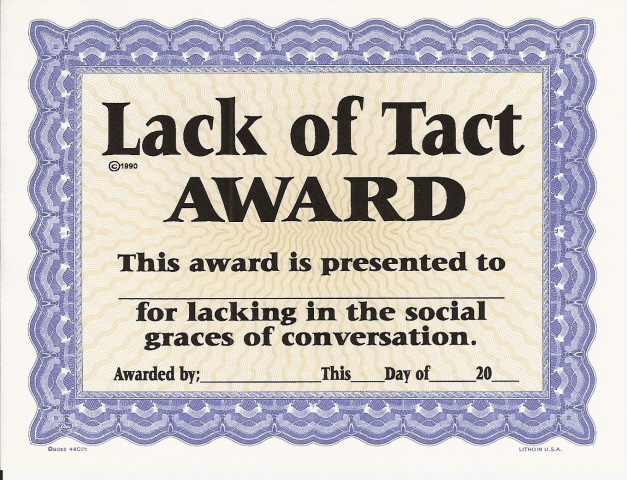 Lack of Tact

Apparently, my 
tendency to tell the truth
means I'm "not tactful"