Our host at ethicalela has challenged us today to write Sestinas. Here is my Sestina for today, thinking back on our memories of the weekend camping at F. D. Roosevelt State Park in Pine Mountain, Georgia:
Autumn Sestina

What's thumping on the camper roof?  Acorns!
A sure sign of autumn~
Cozying around the campfire
The smell of smoke
Us, kicked back in our chairs
Warming our hearts, holding hands

Joining our spirits, clasping hands
As squirrels gather acorns
We watch one scamper from our chairs
In the chill air of autumn
Through the wisps of smoke
Curling up from our campfire

This marshmallow-roasting campfire
We try not to burn our hands
Our hair, clothes saturated in smoke
Burning leaves, logs, twigs, acorns
In the evening air of autumn
In our folding camp chairs

A Christmas gift from our kids, these chairs
Perfect for the campfire~
Anytime, but especially autumn
(Careful! They will pinch hands!)
Are there patterns in these acorns?
Signals in this smoke?

Early morning embers revive a flame from smoke
We reposition our chairs
Shield our heads from falling acorns
Drink our coffee by the campfire
Hot mugs warming our hands
Ahhh…..the crisp air of autumn

There is no season like autumn!
Rich with leaves and smoke
Jump in the leaves! Run, holding hands!
Nestle under blankets, side by side, in chairs!
Gather at the campfire
Under the head-pelting acorns

Plant a tiny acorn
There by the campfire
will it be an oak? You wonder, from your chair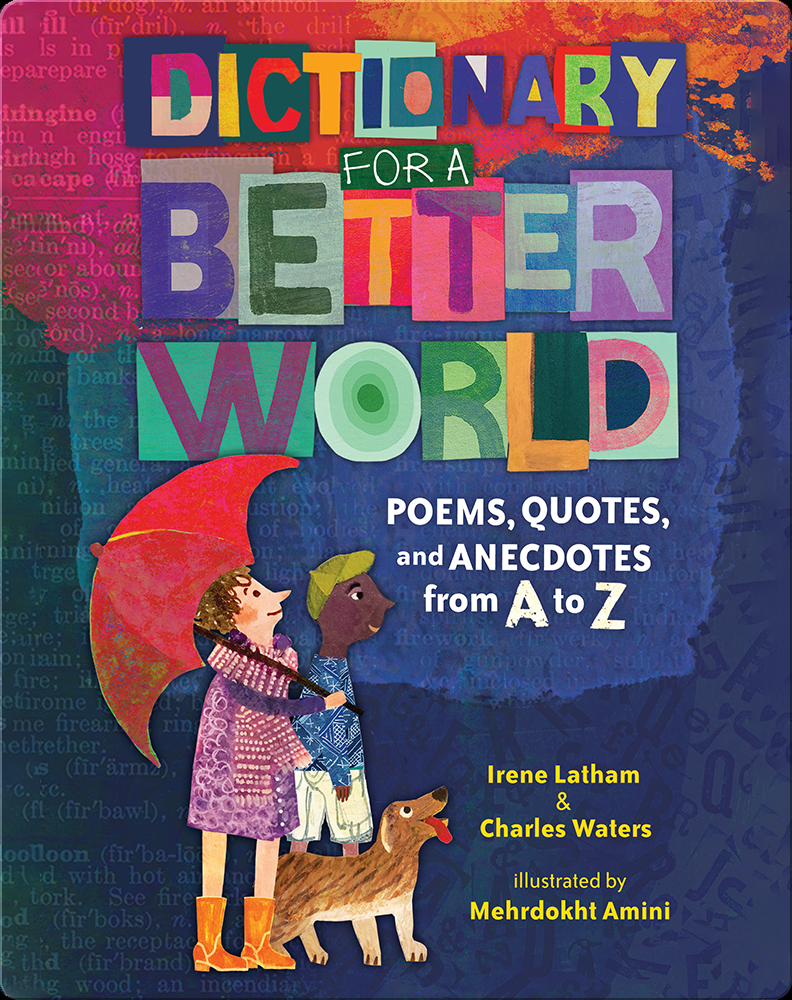 *During the months of August and September on days when I'm not participating in the Open Write at www.ethicalela.com, I will be writing in response to the pages of Dictionary for a Better World: Poems, Quotes, and Anecdotes from A to Z by Irene Latham and Charles Waters, illustrated by Mehrdokht Amini. The poems, poetic forms, narratives, quotes, and calls to action to make one small difference might be just the medicine my world – or the whole world – needs. I'll be inviting insights in the form of an immersion into a 10-minute-a-day book study (just long enough to read the page, reflect, and connect). If you don't have a copy of the book, you can order one here on Amazon. I invite you to join me in making August and September a time of deep personal book friendship. A few teachers will be following the blog and engaging in classroom readings and responses to the text. So come along! Let's turn the pages into intentionally crafting beautiful change together.