It's National Work Like a Dog Day, and I'm considering the similarities and differences between work and service, my word of the day. Dogs seem to have a strong work ethic, naturally – – and they don't clock in and out. They do what they see needs to be done, and they do it all with a servant's heart. How many times have I turned over at night to see our Schnoodle, Boo Radley, wide awake, sitting between my husband and me, guarding over us? He loves his people (and besides – he has all day to sleep). He is the nightwatchman, working hard for those he loves and serving us with what he has to give – his dog strengths. He works like a dog, and it's an act of service, too.
Irene Latham's story about serving food at a convent as a way to feel satisfaction and unity brings to mind a story that Dr. Kyle Reese, interim pastor of St. Simon's Island First Baptist Church in coastal Georgia, shared in his sermon last week. He told about a Florida pastor and his wife who'd had a tremendous impact on those in his community. Dr. Reese shared that in one conversation he'd had with his pastor friend, this man explained that God had placed in his heart a strong calling to help those in poverty. After many years of working together with his wife in their ministry, Dr. Reese's pastor friend died. At the funeral, people spoke about the difference this man had made in their lives.
One young man said, "He gave us a story. He would drive the church van to our neighborhood and pick up all the kids and take us somewhere during the summer. It didn't matter where we went, whether to McDonald's to share a meal, bowling, to a movie, or to a park. The important thing is that we went somewhere and had fun. We all knew that he did this because for those of us who never had a way to go anywhere, we needed a story to write when the teacher asked us the first week of school what we'd done that summer. Because of him, we always had a story to write. He always made sure we had a fun experience like the other kids."
The quote by Lao-tzu today, "The heart that gives, gathers," rings truth. While we bless others with our gifts of service, we are the ones who are blessed tenfold when we seize the opportunity to make a difference and act as good stewards of our gifts!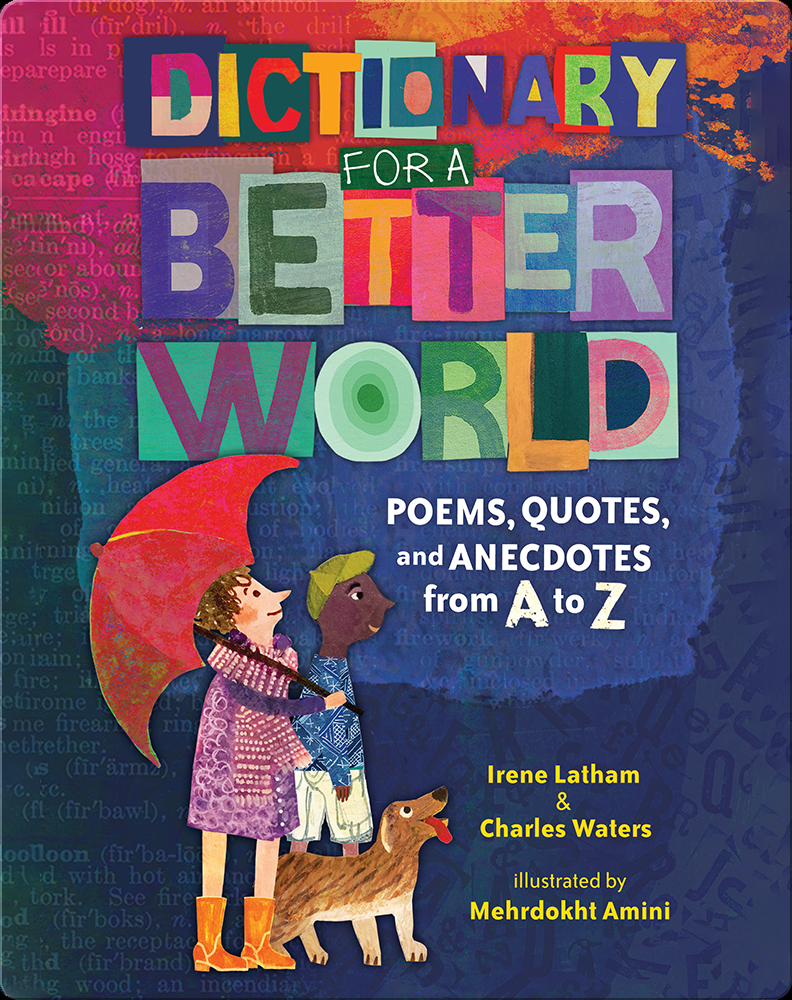 *During the months of August and September on days when I'm not participating in the Open Write at www.ethicalela.com, I will be writing in response to the pages of Dictionary for a Better World: Poems, Quotes, and Anecdotes from A to Z by Irene Latham and Charles Waters, illustrated by Mehrdokht Amini. The poems, poetic forms, narratives, quotes, and calls to action to make one small difference might be just the medicine my world – or the whole world – needs. I'll be inviting insights in the form of an immersion into a 10-minute-a-day book study (just long enough to read the page, reflect, and connect). If you don't have a copy of the book, you can order one here on Amazon. I invite you to join me in making August and September a time of deep personal book friendship. A few teachers will be following the blog and engaging in classroom readings and responses to the text. So come along! Let's turn the pages into intentionally crafting beautiful change together.