It's National Georgia Day! On this day, we celebrate all things Georgia! Today's poetry form presented in Dictionary for a Better World by Charles Waters and Irene Latham, illustrated by Mehrdokht Amini is a Rondine – a 12-line poem with seven lines in the first stanza, five lines in the second stanza, and all lines having either 8 or 10 syllables except the seventh and twelfth lines, which repeat a single word – such as Diversity or Georgia, which is the first word of the first line of the poem. I love the diversity of my home state, from the mountains to the coast! The authors inspired me to try my hand at a Rondine today.
Georgia's Diversity
Georgia mountains to pristine beaches
Loblolly pines to Freestone peaches
Coastal marsh to Appalachian Trail
Bottlenosed dolphin to northern right whale
Margaret Mitchell to Alice Walker
Livestock auctioneer to slow-drawl talker
Georgia
Urban city to rural countryside
Six Flags Over Georgia: Cheers for the ride!
People of all nations stand unified
Embracing each other from far and wide
Georgia
I had an interesting email exchange with my dad earlier this week about the top ten books in each state. If you had to choose ONE book as the literature to represent your state, what would it be? Most would choose Gone with the Wind by Margaret Mitchell for Georgia.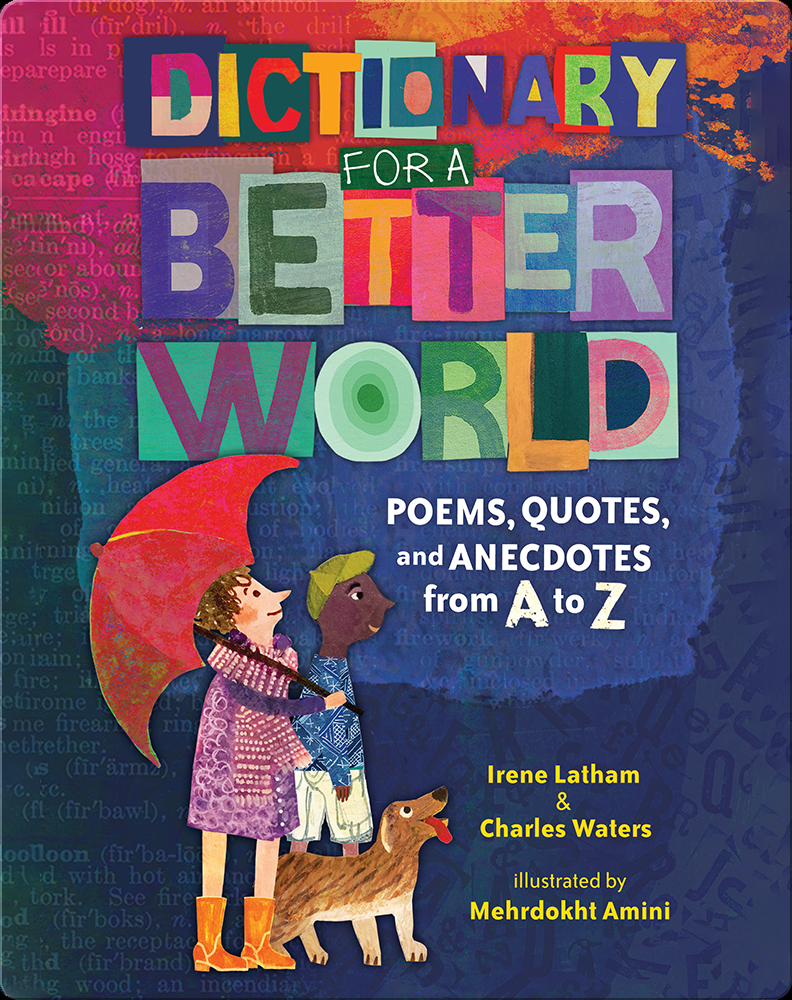 *During the months of August and September on days when I'm not participating in the Open Write at www.ethicalela.com, I will be writing in response to the pages of Dictionary for a Better World: Poems, Quotes, and Anecdotes from A to Z by Irene Latham and Charles Waters, illustrated by Mehrdokht Amini. The poems, poetic forms, narratives, quotes, and calls to action to make one small difference might be just the medicine my world – or the whole world – needs. I'll be inviting insights in the form of an immersion into a 10-minute-a-day book study (just long enough to read the page, reflect, and connect). If you don't have a copy of the book, you can order one here on Amazon. I invite you to join me in making August and September a time of deep personal book friendship. A few teachers will be following the blog and engaging in classroom readings and responses to the text. So come along! Let's turn the pages into intentionally crafting beautiful change together.