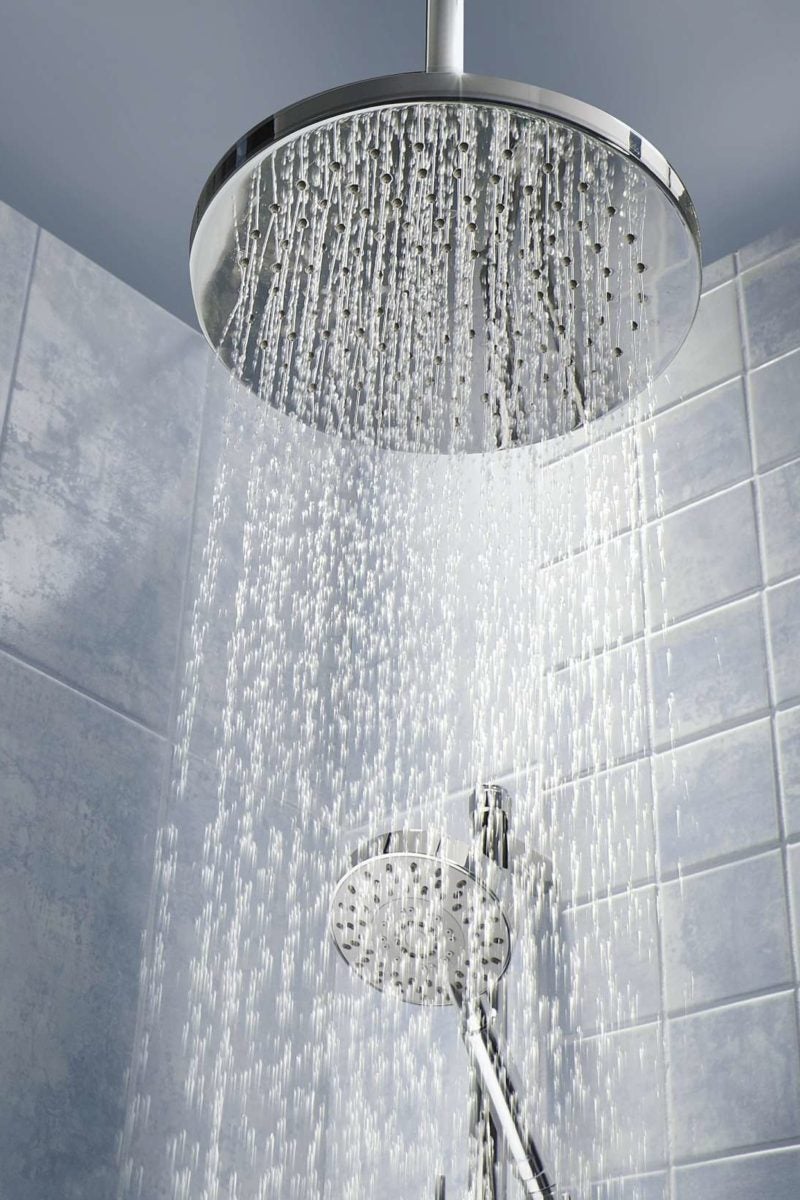 In an educational leadership conference about 12 years ago, the keynote speaker took the podium and began, "You all will not remember my name, and you won't remember my message years from now. But you will always remember this: when I get in the shower, the first thing I do is lather my washcloth, and using my right hand, I start washing myself beginning with my left shoulder. I work my way down my arm and then wash the other shoulder and arm. Then I go from there. How many of you also begin on the left shoulder?"
Almost every hand in the room went up. He pointed out that those without hands in the air were probably lefties who began with their right shoulder, opposite side of the body.
He was right.  How many times since that conference a dozen years ago have I thought of the showering process?  His message was about the process of doing things. I remember that, too.  But I have forgotten his name.  And, if I must be honest, I have (thankfully) finally forgotten the imagery he created letting loose first thing like that.  I'd made a note to myself:  never, ever, under any circumstances, conjure up the thought of nakedness in any public speaking engagement. 
I think it's a lot like that "favorite stove top burner" revelation.  It has to do more with our handedness.  Starting with a shoulder has a lot to do with the way we would drizzle a cake with icing – gravity works well when we start at the top and let it seep its way down the sides of the cake, the same way suds making their way down our bodies in the shower give our legs a pre-wash.  It just makes perfect sense that the only place in life where we really start a thing at the bottom is a climb. 
I think organizationally a good bit of the time: that top-to-bottom, left-to-right approach works for me, just like the words on the page of a book. Always has. And I think the speaker knew that most of those in the room were leaders who have systems and processes in place that tend to use sweeping strategies so we don't leave any dirt on the floor. Choose a corner spot, begin there, move from one side to the other, and don't miss any spots of dirt on the floor or words on the page.
Wordle, too, has a logical process. Begin with the vowels in a word like adieu and keep track of the shading of the letters already used and their green correct positions.
As a testing coordinator, I often administer one-on-one testing, as I will today to begin the process of closing out the school year. And I will begin at the top of the roster and work my way down, checking off each name as we complete this work. I will not start at the bottom and work my way up, nor in the middle in a random hit-or-miss fashion. I will start with the left shoulder, as I have learned works best.
But all things should be done decently and in order.