Today we celebrate National Just One Human Family Day, a day of belonging. I'm thankful for my earthly family, but also grateful for my heavenly family awaiting my arrival someday. I'm glad to know that I belong in the kingdom. I think of my mother's entry into Heaven today as I think of belonging.
The form of poetry introduced in Dictionary for a Better World on page 12 is a pantoum, a poem that is a series of quatrains where the second and fourth line of each stanza repeating in the next. I remember being introduced to this form by Anna J. Roseboro years ago when she encouraged us to write a pantoum about a memorable event in our lives. I decided to cut my lines, shortening each to the end, as breaths running out, to parallel the dying breaths of my mother as my brother and I chose her final resting place at Christ Church Cemetery on St. Simons Island, Georgia.

Appointment

Racing home for your last breath
Choosing your burial plot at Christ Church Cemetery
Dodging traffic on Frederica Road
Sprinting to your bedside, car still running

Choosing your burial plot
Deciding – historic section or new?
Sprinting to your bedside
Expecting an angel to fly

Deciding – which section?
Asking for a sign the choice was right
Expecting an angel
Rejoicing your suffering was over

Asking for a sign
Dodging traffic
Rejoicing
Racing home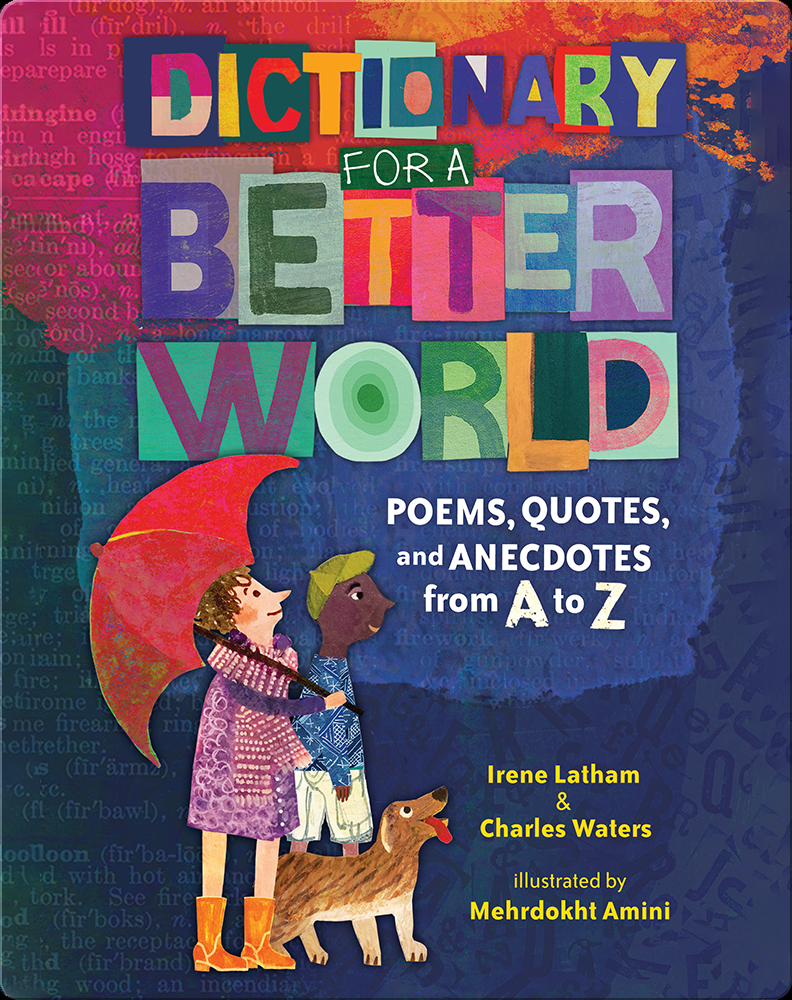 *During the months of August and September on days when I'm not participating in the Open Write at www.ethicalela.com, I will be writing in response to the pages of Dictionary for a Better World: Poems, Quotes, and Anecdotes from A to Z by Irene Latham and Charles Waters, illustrated by Mehrdokht Amini. The poems, poetic forms, narratives, quotes, and calls to action to make one small difference might be just the medicine my world – or the whole world – needs. I'll be inviting insights in the form of an immersion into a 10-minute-a-day book study (just long enough to read the page, reflect, and connect). If you don't have a copy of the book, you can order one here on Amazon. I invite you to join me in making August and September a time of deep personal book friendship. A few teachers will be following the blog and engaging in classroom readings and responses to the text. So come along! Let's turn the pages into intentionally crafting beautiful change together.