"....no, there is not more beauty here than elsewhere....but there is much beauty here because there is much beauty everywhere."  

"....most people only get to know one corner of their room..." 
                                                             -Rainer Maria Rilke, Letters to a Young Poet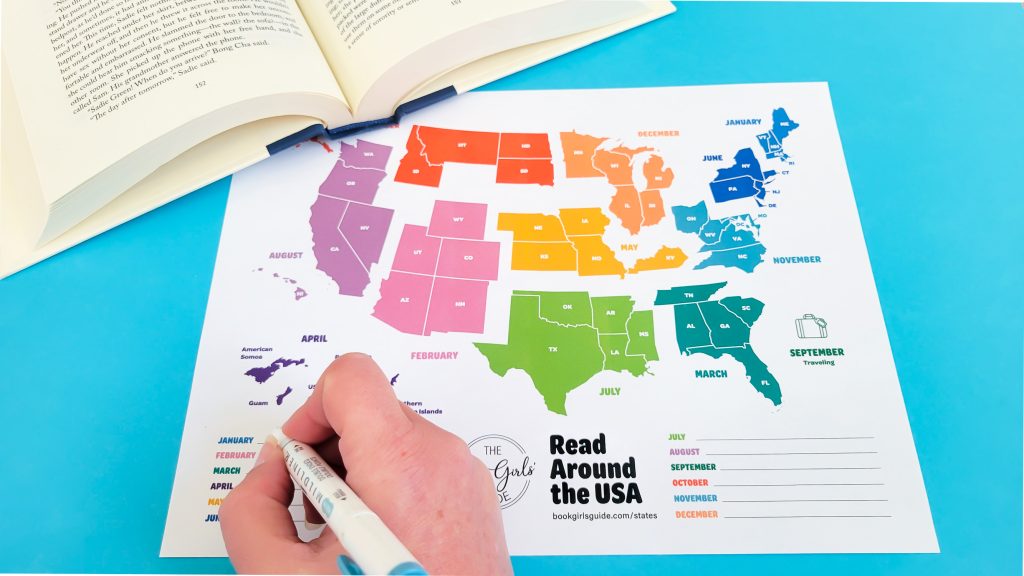 Reading: About a month ago, I got a 6 a.m. Facebook Messenger post from a friend and co-worker who shares my love of reading. She wanted me to see the new challenge from a Facebook group called Read with the Book Girls ~ to Read Around the USA in 2023. The January Challenge includes the New England states of Maine, Massachusetts, New Hampshire, Rhode Island and Vermont (Connecticut, they say, will be included later this year). The site administrators even provide a curated list of book recommendations, along with brief blurbs about the books for those who would like some suggestions. Each month, I'll read a book from a different area of the United States throughout the year. Here are two links: here and here.
As a predominantly nonfiction reader, I've chosen Stephen King's On Writing to read as my January book. Though I think the focus is more on the landscape and setting of place, I vividly see the King home as I read the words of his books. I see the roots of the thinking that goes into his writing. I have two other New England-setting recommendations if you're contemplating this challenge and love nonfiction: Following Atticus by Tom Ryan (and the sequel, Will's Red Coat) and The Soul of an Octopus by Sy Montgomery. Two of my favorite authors!
I'll be reading around the USA this year for 2023, and my goal is to complete the 12-book trek over 12 months. I love the way the book challenge supports my experience goals – I'm taking a journey around the nation, but relaxing the pace through the power of books – it's a peaceful endeavor.
I've also chosen a book for each category of my goals this year. For example, I'm rereading Sarah Ban Breathnach's Simple Abundance as my gratitude guide, Elizabeth Gilbert's Big Magic as my creativity guide, Gretchen Rubin's The Happiness Project as my self-improvement guide, Rainer Maria Rilke's Letters to a Young Poet as my literature guide, Bhavana Gesota's The Art of Slow Travel as my experience guide, Women of Faith Daily Devotional by the Women of Faith as my spiritual/inspirational guide, and a yet-to-be-decided book as my reflection guide. My One Little Word (Pray) guide is The Meaning of Prayer by Harry Emerson Fosdick, a gift from my father.
Writing: Every single day this year, I have written and posted on my blog.  On the last day of February 2023, I will celebrate two full years of daily blogging, and my blog celebrates its 10th birthday TODAY!  Here is a link to my very first post back in 2013. Again, my goal is to blog daily throughout 2023. I'll continue to participate in Open Write and #VerseLove at www.ethicalela.com, and also to share on Slice of Life at www.twowritingteachers.org.  I also hope to present at NCTE this November in Ohio as part of the speaking and listening parts of my Literature goals for the coming year.  A huge thank you to Glenda Funk for her gifts of time and talent in writing proposals! 

In 2023, I will continue to do what I started in the fall of 2022:  I'll give away at least one book a day with a handwritten note to the recipient.  I'm paring down my collection, and my goal is to get down to two and a half bookcases by the end of the year. My current book hoarding number will remain my secret. If you're reading this blog and would like to receive a book with a handwritten note from me tucked inside, please send me your name and mailing address on Facebook Messenger at Kim Haynes Johnson, along with some of your hobbies and reading preferences.  I can't wait to share the gift of a book with you this year!

I'll also continue to send out postcards, as I started doing in 2022.  When I purchased some in the gift shop at Red Top Mountain State Park the last week of December, the clerk said, "I don't think in all my time here I've ever sold a postcard.  It's a dying thing.  I'm glad to see someone is still mailing them."  

Yes, ma'am, I thought to myself. Let me be the change I wish to see in the world. 

In 2022, I mostly wrote poetry.  This year, one of my goals is to vary my writing more.  I am a fan of Gretchen Rubin's Happiness Project, and I love the structure of her book and all that she does to focus on establishing order to create happiness in her world.  I reread her book (again) and simmered my thinking down to seven blog categories, hoping to adopt a cycle of writing that will broaden my net and inspire me to listen and to share in some different ways.  My dad, Reverend Dr. Felix Haynes, Jr., will share as a guest blogger as he has done in the past, helping me to preserve family stories.  While I have loved working my way through two book studies in 2022, I plan to pull the wider angle lens out and take a broader perspective rather than a deeper one this year.  

I'm ready for writing through 2023!
Happy Epiphany!