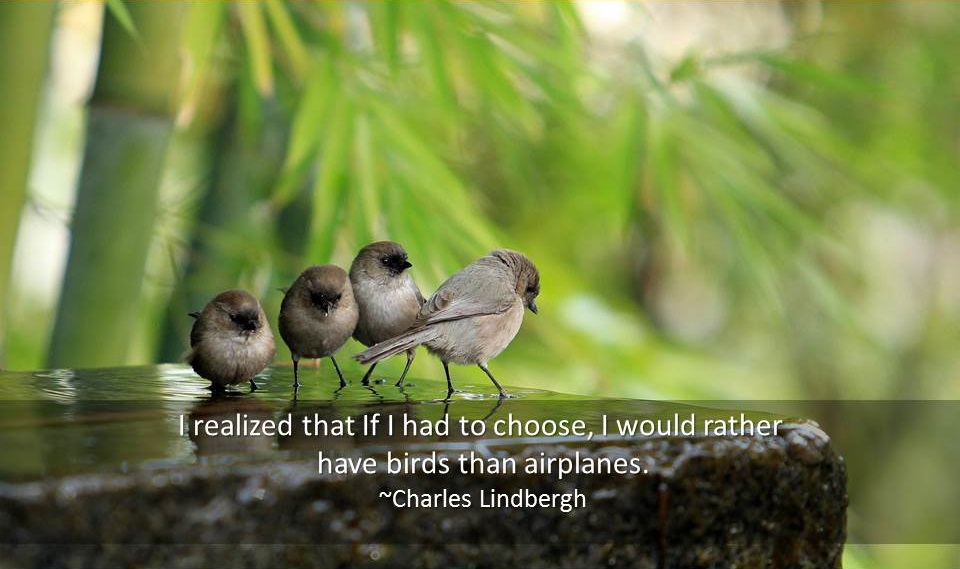 The Great Backyard Bird Count kicks off this weekend (February 17-20), and I'll be counting the birds that come to visit the Johnson Funny Farm in Williamson, Georgia – partly because I love birds, but partly too in memory of my mother, Miriam Haynes, who adored them and worked hard to establish a nature-loving legacy that she would be proud to know lives on in ways that continue to make a difference.
Here is everything you need to know to prepare and to participate this weekend. I'd love to invite you to participate and to share your findings and photos on your blog post next week. It takes as little as 15 minutes to observe and only a few minutes to report.
The Great Backyard Bird Count (GBBC) started in 1998 when the Cornell Lab of Ornithology and the National Audubon Society collaborated to create the first online citizen-science project. In 2009, Birds Canada joined forces to expand the geographic data collection points. Its goal is to encourage people from all over the world to spend time watching and counting as many birds as they can, and then reporting their observations – which helps scientists better understand global bird populations and their migratory patterns.
To take part in the Great Backyard Bird Count, you can visit this link to learn more – but to make it quicker and easier, I've pasted this information from the link:
Step 1: Decide where you will watch birds.
Step 2: Watch birds for 15 minutes or more, at least once over the four days, February 17-20, 2023.
Step 3: Identify all the birds you see or hear within your planned time/location and use the best tool for sharing your bird sightings.
How to Share Your Observations:
If you are a beginning bird admirer and new to bird identification, try using the Merlin Bird ID app to share what birds you are seeing or hearing.
If you have participated in the count before and want to record numbers of birds, try the eBird Mobile app or enter your bird list on the eBird website (desktop/laptop).
Here's a link about the Great Backyard Bird Count from a former edition of Georgia Magazine.